The Software Stability Of New Windows 7

By
.(JavaScript must be enabled to view this email address)
October 21, 2009
|
Share

Del.icio.us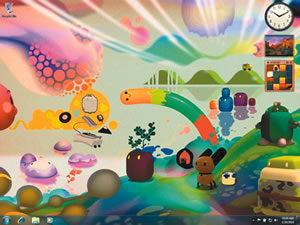 Apple's latest operating system, Snow Leopard Mac OS X 10.6, came out a couple months ago, and this week (Oct. 22) we'll see the next big operating system release with Microsoft's Windows 7. I've been playing with it since the beta came out in January, and it's basically a streamlined version of Vista with many visible changes.
Here are some of the main highlights that come to mind:
* Installing Windows 7 was a breeze, and now anytime I turn my computer on or off, both are very quick to do - faster than when it was XP or Vista. Following the install, the first thing I noticed about the display was the choice of fun, colorful desktop pictures. Of course, you can still use your own pictures, but I enjoy some of the ones you can choose from since they remind me of cute Japanese anime.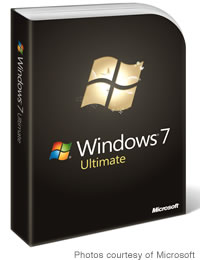 * The new Aero Peek feature helps you through desktop clutter by giving you X-ray vision through your open windows straight to your Windows 7 desktop. To activate it, point to the right edge of the taskbar and watch your windows instantly turn transparent. Going hand-in-hand with that is Aero Shake - click on a pane and literally shake your mouse. This causes all your open windows, except the one you just clicked, to close. It's perfect to clear a cluttered desktop quickly. Also related is Aero Snap: This gives you a smart and fun way of resizing/working with your windows.
* If you use OS X, you're probably quite familiar with Spotlight. Information on your hard drive is better organized in Windows 7; the new search built into the Start Menu works similar to Spotlight. As soon as you start typing in a search query, the results start populating in the window immediately, as it looks at your entire hard drive and not just where you tell it to look. Another OS X similarity is the Taskbar - it reminds me of the OS X dock, but it has larger icons and it's not as pretty. As far as software compatibility goes, Windows 7 worked with everything I tried loading on the machine, including Office 2007. I didn't try to install anything out of the ordinary, so maybe I was lucky.
After running Windows 7 for more than nine months, I can say that this new operating system patched up the potholes that Vista left in the road and is a huge improvement. I wouldn't call it a complete makeover, but more of a refined version of the Windows you already know.
Is it worth it? For the fixes and software stability, yes.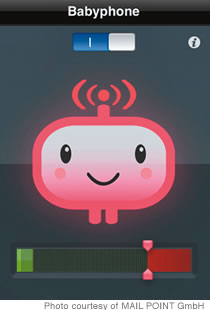 The Windows 7 prices vary: $120-$220/upgrade from XP or Vista or $200-$320/full version. Find it at the Windows Store (store.microsoft.com) or Amazon.com.
Click Chick's iPhone App of the Week: Babyphone
With a baby on the way, I've been doing a lot of research on baby tech stuff and, in the process, found Babyphone. You place your iPhone near your baby and it turns into a baby monitor that will call your house phone (or another number) to let you know your child is awake.
Babyphone's main screen shows the current status, microphone sensitivity and the threshold for triggering the alarm. Once the microphone display reaches or exceeds your set threshold, it will call your designated phone number. Since I don't have an actual baby on whom to test it yet, I used it on my parrot - it works great with him!
Find Babyphone at the iTunes Store for $3.99.
Most Recent Comment(s):