The World's Smallest Music Player

By
.(JavaScript must be enabled to view this email address)
March 25, 2009
|
Share

Del.icio.us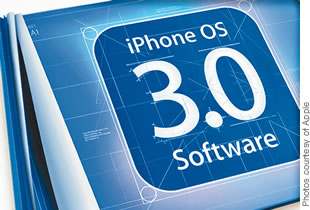 I used to think the first-generation pack-of-gum-sized iPod shuffle was nice to have for easy portability, but it just keeps shrinking. Two weeks ago, Apple released the world's smallest music player - the third generation iPod shuffle. It's smaller than a AA battery, and half the size of the second generation shuffle.
The new shuffle is so small there is no room for a screen, buttons or controls.
This little thing holds up to 1,000 songs, has 10 hours of battery life and you can control everything from a tiny remote on the earbud cord. With the push of a button, you can play, pause, adjust volume or switch playlists. Additionally, with the new VoiceOver feature, you speak to hear your song titles, artists, playlist names and status information (i.e. battery life). There are 14 different languages you can set your voice to: English, Czech, Dutch, French, German, Greek, Italian, Japanese, Mandarin Chinese, Polish, Portuguese, Spanish, Swedish and Turkish.
The new iPod shuffle comes in silver or black and retails for $79 at your nearest Apple Store (www.apple.com) or Mac Made Easy in Kailua (www.maceasy.com).
On top of that, last week the iPhone world had some exciting developments unfold. Apple announced the Beta of iPhone OS 3.0 that includes an updated Software Development Kit (SDK) featuring more than 1,000 new Application Programming Interfaces (APIs).
This enables developers to create even more innovative apps for our entertainment. "The new iPhone OS 3.0 is a major software release packed with incredible new features and innovations for iPhone customers and developers alike. It will keep us years ahead of the competition," says Philip Schiller, Apple's senior vice president of Worldwide Product Marketing.
Apple also announced more than 100 new features that will be available to iPhone and iPod touch users this summer, including cut, copy and paste (can be done within or across applications); MMS to send and receive photos in e-mails; landscape view for Mail, Text and Notes; stereo Bluetooth; syncing Notes to the Mac and PC; shake to shuffle; parental controls for TV shows, movies and apps from the App Store; and automatic login at Wi-Fi hot spots. It also will include a new Voice Memo app and expanded search capability for all key iPhone apps, as well as a Spotlight search across the iPhone or iPod touch, and search within mail (one of my pet peeves is that I can't do it now).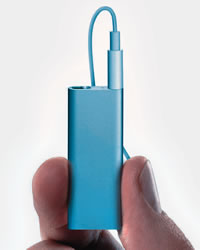 Today the App Store has an overwhelming 25,000-plus applications to choose from. It's hard to imagine what else will come with the 3.0 software - there is talk about various devices you'll be able to connect (via the dock connector or Bluetooth), such as a blood-pressure monitor or a keyboard.
Look for the iPhone OS 3.0 this summer (free for iPhone owners, $9.95 for iPod touch users). The SDK for developers is ready for download now: developer.apple.com.

Click Chick's iPhone App of the Week: HearPlanet
HearPlanet claims it turns your iPhone into a talking tour guide and brings the world to your ears. This free app came out a couple months ago, but I just downloaded it last weekend. Since then, I've been having it play back facts about the places I visit, and I've learned so much about my neighborhood.
There are a few bugs that need to be worked out, but for free, I'm not complaining. For some reason the audio didn't work on my husband's iPhone. It worked fine on mine, but it seemed choppy and didn't flow very well. The voice is robotic-sounding, but it's nice to have the option to either read the text myself or have the audio playback running.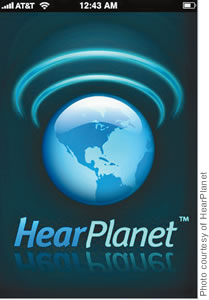 This is a great travel tool, and it will let you leave that clunky tour book behind on your next trip. I can't wait to use HearPlanet on my next adventure.
Find this app in the iTunes App Store, or visit www.hearplanet.com for more information.
Most Recent Comment(s):