Thinking outside the boxee

By
.(JavaScript must be enabled to view this email address)
December 12, 2008
|
Share

Del.icio.us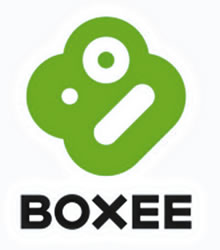 Boxee is one of the greatest software innovations I've seen recently. Successfully launched early this summer, boxee is a free, open-source cross-platform media center based on the Xbox Media Center (XBMC). This is the first software to incorporate Internet TV/movie websites such as Hulu, Netflix and many more, potentially bringing tens of thousands of free shows and movies to you with just a few clicks.
Created by a startup company consisting of a small team of developers, boxee incorporates your Internet content services along with what's on your hard drive's library (including music and pictures). In addition to Hulu and Netflix mentioned above, some of boxee's incorporated services are MySpaceTV, YouTube, Warner Bros Television Network, CNN, CBS, Comedy Central, NBC, MTV Music, BBC News, BBC radio, movie trailers from Apple, Flickr, PicasaWeb and NPR.
An account is required to use boxee and it also can be used as a form of social networking. While you're logged in, you can keep an eye on what your family and friends are up to and follow their recent activity. Your own activity can be exported to other social networking sites such as Twitter. This is one-sided since you can't monitor your Twitter feeds from boxee (yet).
Boxee is available for Mac, Linux and Apple TV (hopefully Windows, too, in a few weeks). If you own an Apple TV, this is a must-load! Here are some quick steps on how to install it: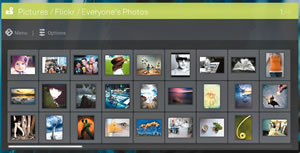 1) Download ATVUSB-Creator from http://code.google.com/p/atvusb-creator
2) Insert a "bootable" USB into your Mac (has to be a Mac) Run the ATVUSB-Creator and select which plug-ins you want
3) Remove USB drive and plug into your Apple TV
4) Power on your Apple TV, and the patchstick will run the ATV bootloader
5) After bootloader finishes, remove it and restart your Apple TV
6) Options for boxee/XBMC are now on the main menu
7) Click on boxee and select "update" - it will download boxee from the Internet
8) Once boxee is done installing, restart Apple TV
9) Disable Apple TV screensaver and set to "never"
10) Click "boxee," select "boxee" in the sub-menu to start it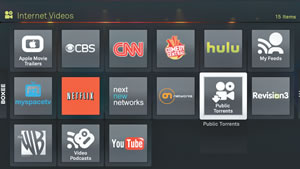 If you need a visual on the above, visit the boxee blog: blog.boxee.tv. Unfortunately the Netflix portion doesn't yet work on the Apple TV, but for now it looks great on your computer. This could perhaps replace your Roku box, and you don't have to wear out your Xbox 360 to watch Netflix now. Additionally, there are rumors of boxee eventually having its own hardware. We shall see ...
Check out http://www.boxee.tv to sign up for the free boxee alpha.
Warning: It may take a few weeks to receive your invite and start using the service - it took about two weeks to receive my access. Since the program is still in the testing phase, expect to see some bugs and crashes occasionally. It will keep improving with time and testing.
Most Recent Comment(s):