Conquering the Underworld

By
.(JavaScript must be enabled to view this email address)
December 19, 2008
|
Share

Del.icio.us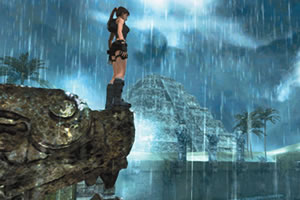 I'm a huge Tomb Raider fan. I own all the movies and watched them multiple times, but strangely, I've never played any of the Tomb Raider video games until now. Tomb Raider: Underworld came out last month and has been gracing my PlayStation 3 and TV ever since.
"Tomb Raider: Underworld brings to life a realistic world that fully complements Lara Croft's bold personality," says Sean Vesce, general manager of Crystal Dynamics."We continue to innovate on the brand that defined the action-adventure genre, and we are excited to introduce fans and gamers to an immersive, believable world that they can explore and conquer."
Developed by Crystal Dynamics, Underworld is the eighth game in the Tomb Raider series but the third to be developed by Crystal Dynamics. From what I gather, this game is a little darker compared to its predecessor titles. It blends exploration, puzzle-solving and combat, and takes you on an archeological journey to the Mediterranean, Thailand, Mexico, Arctic Sea and more.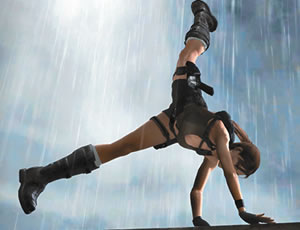 You play as the fearless adventurer Lara Croft as you uncover proof of the existence of the Norse Underworld and the mythical Hammer of Thor. This latest adventure of Lara's introduces you to new capabilities and state-ofthe-art gear (including an active sonar map, multipurpose grapple and an all-terrain motorbike). As you move further along in the game you need to fully master Lara's moves in order to defeat your enemies.
The game's artificial intelligence seems to be a little weak.You won't really see many enemies, but when you do, they'll stand in front of you as you're shooting them or beating them up, and they don't run away. When you do eventually come across enemies, they seem to pop up from the same spot every time. I guess that's good if you're lazy, but there's no challenge.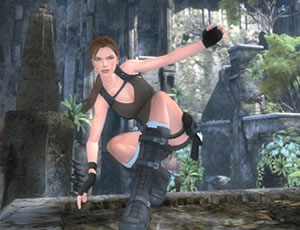 Furthermore, while I was in the water, I was trying to kill the jellyfish with two bombs so they wouldn't sting me to death. They were still alive and kicking even after those bombs went off - how can that be after that big explosion?! After the bombs didn't work, I shot them with my gun. That didn't work either. All I did was waste bombs and ammo. There were a few other places in the game where there are no responses,too.
Still, these very small drawbacks didn't stop me from enjoying the game. It has nice graphics, good puzzles, and the fact that you don't receive objectives keeps the game challenging since you can do what you want. Lara's energy and various moves also keep things interesting.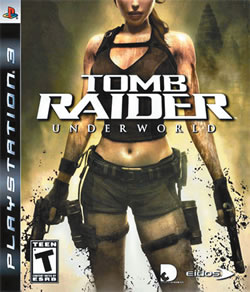 Tomb Raider: Underworld is rated "T" for Teen and retails for the Xbox 360 and PlayStation 3 at $59.99, the Wii and Games for Windows at $39.99, and Nintendo DS at $29.99. Find it at your nearest GameStop (http://www.gamestop.com), Best Buy (http://www.bestbuy.com) or Toys N Joys (http://www.toysnjoys.com).
Visit http://www.tombraider.com for more information on the game.
In addition, expect to see new chapters available for the Xbox 360 (via the Xbox
LIVE Marketplace): The first chapter Tomb Raider: Underworld -Beneath the Ashes (around Christmas - no firm date announced), and the second chapter, Tomb Raider: Underworld - Lara's Shadow (early 2009). Note the second chapter will introduce a new playable character.
Most Recent Comment(s):