Tops tech picks for Christmas gifts

By
.(JavaScript must be enabled to view this email address)
November 28, 2008
|
Share

Del.icio.us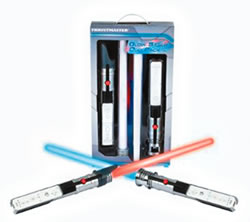 It seems as if Christmas comes earlier and earlier each year. We used to see the decorations come up after Thanksgiving, but I saw Christmas decorations up before Halloween this year! Even in Korea, all the big department stores had their Christmas decorations up in early November.
Now that it's "officially" shopping time, here are my top picks for gift ideas this Christmas (in no particular order, and more to come next week):
* World of Warcraft (WoW) Mouse
For the WoW gamer in your life, SteelSeries released its Massively Multiplayer Online (MMO) Gaming Mouse, which was designed in conjunction with WoW's developer, Blizzard Entertainment. Additionally, in perfect timing with the mouse, Blizzard just launched its second expansion, Wrath of the Lich King, which sold 2.8 million copies in its first 24 hours.
The WoW Gaming Mouse is designed to be familiar to WoW players, with a look and feel similar to the game's interface. Illumination is tied to each profile (up to 10 different profiles) with more than 16 million color choices. You can program the mouse with more than 130 in-game WoW commands. The built-in 15 buttons include a four-way Dpadon the left side, a twoway button on each side, real-time profile switching, custom macro creation, independent X/Y axis sensitivity settings and a 2.5 millimeter lift distance.
The mouse itself sells for $99.99, or you can purchase the mouse/limited edition mousepad bundle for $134.99 at www.steelseries.com.
* Sony's New PSP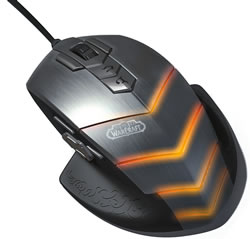 The updated PlayStation Portable, PSP-3000, came out a couple months ago, features a new LCD screen with a wider color gamut and anti-reflection technology, and a built-in microphone to help you enjoy your games without the use of a separate microphone, which also allows you to make Skype calls.
The new PSP comes in Piano Black, Pearl White and Mystic Silver and sells for $169.99 for the core pack or $199.99 for the limited edition Ratchet & Clank Entertainment Pack (this pack is probably a better deal since it comes with the game, a National Treasure 2: Book of Secrets UMD movie and a 1 GB Memory Stick Pro Duo for $30 more). Find it at Shirokiya, your nearest Best Buy (www.bestbuy.com) or Amazon (www.amazon.com).
* Game Consoles
Finally, you can actually find Nintendo Wiis on the store shelves! Previously, they've been very difficult to come by. The Wii is probably the most sought-after console, and certainly the one I receive the most questions about, but any one of the three would make me happy if I had nothing.
Nintendo Wii sells for $249.99 and comes with one Wii Remote controller, one Nunchuk controller, Wii Sports, sensor bar, standard composite cable and a stand. I don't see it readily available online much, but I've recently seen some around at GameStop, Wal-Mart, Best Buy and the Navy Exchange (if you can shop there).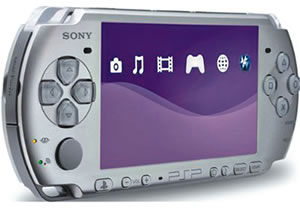 Sony's PlayStation 3 comes in 80GB ($399.99) or 160GB (499.99) versions. The 160GB just came out earlier this month and is bundled with the hit game Unchartered: Drake's Fortune.You can find it at the same places as listed above for the Wii.
Microsoft's Xbox 360 comes in three versions: Elite (120GB, Black - $399.99), Pro (60GB, Matte White - $299.99), Arcade (256MB - $199.99). Retail venues: same as above.
* Glow Sabers
If your loved one already has a Wii and the game Star Wars: The Force Unleashed, this is the ultimate geek accessory you need to buy. I'm heavily teased because of my iPhone's Lightsaber Unleashed app when I wave my iPhone around at people and pretend I'm hitting them with the light saber (it's worse when I have another person with the same app and we "fight" each other).
These Glow Sabers could take my being mocked to the next level, as they allow more realism to the laser battles. The duo pack comes with a pair of Wiimote holders - one red and one blue - made out of plastic with rounded edges.
Each blade is a plastic tube with 17 LED lights bright enough for you to see in a brightly lit room, but much prettier if you use it in the dark.
You'll need three AAA batteries and there's an on/off switch for battery conservation. One set of batteries will last you 40 hours of play, and you'll hopefully satisfy your Darth Vader or Luke Skywalker wannabe fix. Find it for $34.99 at Amazon (www.amazon.com).
Look for Part II of my gift ideas in next week Friday's MidWeek.
Most Recent Comment(s):