Video game overload: Highlights of E-3 2008

By
.(JavaScript must be enabled to view this email address)
July 25, 2008
|
Share

Del.icio.us
It's that time of year again - video game overload with the E3 Media and Business Summit (formerly known as Electronic Entertainment Expo, an annual video game industry trade show).
I'm sad that I physically missed it last week and the opportunity to see and play the new upcoming games, but I still followed the show closely to see the latest releases. Everything that was there would not even come close to fitting on this page, but I'll just touch on the three main E3 players: Microsoft, Nintendo and Sony.

Microsoft:
Microsoft cut the price of the 20GB Xbox 360 to $299 (from $349) and will begin selling a 60GB version for the original $349 price tag.
The whole look of the Xbox 360's display is being reinvented. The original Xbox LIVE foundation that we've come to know will remain the same, but Microsoft wants to make the existing features easier to use and improve the social experience of LIVE. The navigation will be different and closely resemble Windows Media Center.
Recently, from Netflix, we experienced the launch of the Roku box that allows us to watch movies on TV. Now Netflix content will be viewable via Xbox LIVE (Xbox LIVE Gold members). As long as you have the movies/TV shows saved in your Netflix Instant Queue, you'll be able to access more than 10,000 titles for instant viewing via your Xbox 360 without the Roku box! Additionally, content from NBC Universal, Universal Studios Home Entertainment, SCI FI Channel, USA Network and MGM will be available for purchase in standard or High Definition (HD).
Last but not least, my favorite part from the Microsoft announcement is the new games! Here are a few of the hottest titles:
Final Fantasy XIII is the eagerly anticipated title from Square Enix that takes full advantage of the superior power and technology of the Xbox 360. Intuitive controls and seamless transitions between real-game gameplay and in-game cinematics make this latest addition to the Final Fantasy series worthy of the phrase "next generation."
Gears of War 2 - with an allnew, five-player cooperative mode, called Horde, you can battle a seemingly endless onslaught of Locust Horde forces.
Halo Wars expands the Halo universe as the story is revealed through the Five Long Years trailer, showcasing the brutal struggle for control of Harvest early-on in the Human-Covenant wars. Halo Wars will put you in command of the entire battlefield, with the ability to lead both UNSC and Covenant forces.
South Park - one of my favorite TV shows is now coming exclusively to the Xbox LIVE Arcade in 2009.
Visit www.xbox.com for more Microsoft E3 information.

Nintendo:
Sticking with its user-friendly tactics, Nintendo unveiled the Wii MotionPlus, Wii Music, Wii Sports Resort and a few other titles for the Nintendo DS.
Wii MotionPlus attaches to the end of your Wii Remote and, combined with the accelerometer and the sensor bar, allows for more comprehensive tracking of your arm position and orientation. Each slight movement made with your wrist is rendered identically in real time on-screen and provides a true 1:1 response to your gameplay.
Wii Music makes it easy for you to jam to tunes, even if you don't know anything about music. It transforms your Wii Remote and Nunchuk into more than 60 different instruments, including a violin, steel drums, electric guitar and even a cowbell, to name a few.
Wii Sports Resort is a sequel to the popular Wii Sports game and makes use of the new Wii Motion Plus accessory, which plugs into the base of the Wii Remote controller. It includes new game experiences such as Sword Play, Power Cruising on a water scooter and Disc Dog.
Visit http://e3.nintendo.com for more information on Nintendo's E3 announcements.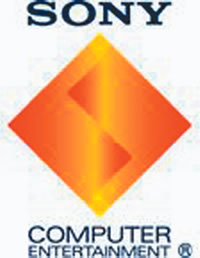 Sony:
Sony Computer Entertainment America (SCEA) launched its new video delivery service on the PLAYSTATION Store for PlayStation 3 (PS3) and PlayStation Portable (PSP). You now have the ability to download full-length movies and TV shows, from 300 movies or 1,200 TV episodes to choose from. The pricing ranges from $2.99 to $5.99 for a rental (24 hours to watch once playback is started), or $9.99 to $14.99 for purchase. You'll also be able to transfer the content back and forth between your PS3 and PSP.
An 80GB PS3 will be available in September. It will sell for $399 and take the place of the current 40GB model. Same price for double the storage space - good deal! Additionally, a few new titles were unveiled:God of War 3, SOCOM: U.S. Navy SEALs Confrontation, Resistance 2, Killzone 2 and MAG.
Some of the new PSP games include Resistance: Retribution, LocoRoco 2 and BUZZ! Master Quiz.
If you're looking for a bargain, these PS3 titles will be placed into the PS3 Greatest Hits Program July 28: Warhawk, Motorstorm, Resistance: Fall of Man, Call of Duty 3, Need for Speed: Carbon, The Elder Scrolls IV: Oblivion, Ninja Gaiden Sigma, Tom Clancy's Rainbow Six Vegas and Assassin's Creed.
See www.us.playstation.com for more information.
Most Recent Comment(s):