Ways To Prevent Identity Theft

By
.(JavaScript must be enabled to view this email address)
July 30, 2008
|
Share

Del.icio.us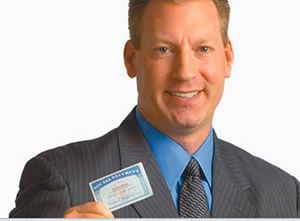 You've probably seen and heard those commercials on TV and the radio, where LifeLock CEO Todd Davis comes out and gives his Social Security number. I always thought that was a gutsy, even arrogant thing to do, and someday someone would crack it. Sure enough someone did - that's what happens when you put your personal information out there as a challenge.
Thankfully identity theft has not hit my family, but I've seen it happen to a couple of friends. The results are stressful and very draining to deal with.
I know I'm just as vulnerable as anyone else, but as a good start, I find that good situational awareness of what you do with your information is the first step in prevention.
My husband teases me for shredding everything, but it's what I do. As a "minimum," anything that has my name and address on it goes in the shredder, especially those pesky credit card offers. I know that alone won't do much, but it at least stops the Dumpster divers.
There are other steps you can take electronically to help your identity theft prevention move along smoothly.
There are many services out there that offer you identity theft prevention, but LifeLock is at the top of my mind since I keep seeing/hearing its commercials. LifeLock charges $110 per year, but the foundation of almost everything it does you can do yourself - minus a few features and the guarantee.
The features of LifeLock include contacting the credit bureaus - "setting the locks," junk mail restriction, pre-approved credit offers blocked, wallet loss support and monitoring services. The monitoring scours known criminal websites (eRecon) for the illegal trading/selling of your personal information. Additionally, the TrueAddress function notifies you when any new address information is associated with your name in nationwide address databases. The biggest attraction to LifeLock is the guarantee. It will pay up to $1 million if a failure in the service happens (per member, per lifetime).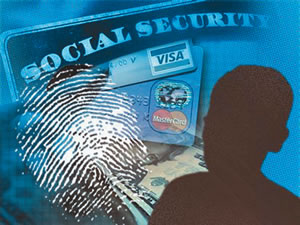 If you want to try to set up your own protection, the main thing you'll want to do is set up a fraud alert with the major credit bureaus. A fraud alert is something that is attached to your credit report, and when you (or someone else) try to open an account (i.e. credit card, cell phone, etc.), the lender will contact you by phone to verify that you are who you say you are. This should slow down anyone trying to open credit with your name.
Here are the credit bureaus you can contact to setup fraud alerts:
TransUnion: www.transunion.com/800-680-7289
Equifax: www.equifax.com/800-525-6285
Experian : www.experian.com/888-397-3742
Once you activate the alert, you should receive a confirmation in the mail within two weeks after your call. If you don't hear back from them, place the alert again. Your name will then be removed from all pre-approved credit and insurance offers for two years, and the fraud alert will remain in place for 90 days.
You'll need to re-activate the alert or, if you're a victim, you can apply for a victim statement that will keep it in-place for seven years.
A stronger approach would be a credit freeze, but in Hawaii you can only do this if you're a victim of ID theft and have a police, investigative report or complaint filed with a law-enforcement agency (Hawaii Law HB 1871, Credit Freeze).
As a follow-up, you should request copies of your credit report from all the bureaus at least once a year just to make sure there's nothing out of the ordinary. After you've done all this and decide you want to remove the fraud alert for some reason, you'll need to request it in writing, or you can simply wait for the 90 days to expire.
Taking all of this into consideration, you know it's important to protect your identity, but the method is your decision. As long as you don't mind doing the legwork, it's not difficult to do on your own. With a service such as LifeLock (www.lifelock.com), you'll have to pay out of pocket, but will have everything done for you. You can kind of compare it to mowing your lawn - do you want to do it yourself or have a yard service do it?
Most Recent Comment(s):