Windows Phone 7: iPhone Killer?

By
.(JavaScript must be enabled to view this email address)
March 17, 2010
|
Share

Del.icio.us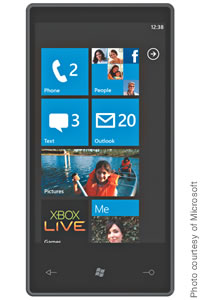 Since Apple's revolutionary iPhone came into the world, numerous companies have attempted to make "iPhone killers." None of them has come close to being successful, but Microsoft just announced its Windows Phone 7 series. This could be the real competitor we've been waiting for. To be released just in time for the holiday season, this is probably the most groundbreaking phone since the iPhone.
Microsoft's announcement took place in Barcelona, and Microsoft's chief executive officer said, "I'm proud to introduce Windows Phone 7 Series, the next generation of Windows Phones. In a crowded market filled with phones that look the same and do the same things, I challenged the team to deliver a different kind of mobile experience.
"Windows Phone 7 Series marks a turning point toward phones that truly reflect the speed of people's lives and their need to connect to other people, and all kinds of seamless experiences."
Other than having a multi-touch screen, an accelerometer and a five-megapixel camera, the phone is organized around a set of hubs: People, Pictures, Games, Music + Video, Marketplace and Office. These function as sort of super-applications. For example, the People hub is not just your contacts. Here you can social network and stream updates from Facebook or Windows Live (no Twitter yet, but hopefully it will be added by the shipping date).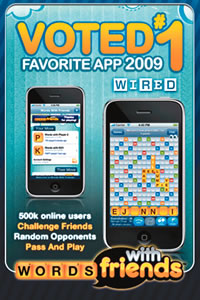 Pictures allows you to share photos and videos with social networks in one step, and integrates your photos with the Web and PC. It gives you a central place to post and sync your updates to Facebook and Windows Live. As a part of Game hub, the Xbox LIVE tile on the phone is probably the most impressive thing. It's Xbox LIVE tied to a phone! Your LIVE profile will be tied to your phone, and you can see your gamer avatar, achievements, gamer points (for your phone games) and gamer profile.
The Music + Video hub makes this a Zune Phone, since the Zune Marketplace is integrated into the phone. You can sync your content from your computer and listen to your favorite FM radio stations. The Marketplace is where you'll buy apps and games.
Bing and Bing Maps are built into the phone as the default search and map services. And last but not least, the Office hub gives you access to Office, OneNote and Sharepoint in one place for you to read, edit and share documents. Additionally, the phone's browser is Internet Explorer.
So far, Microsoft is working with Qualcomm, LG, Samsung, Garmin Asus, HTC, HP, Dell Sony Ericsson and Toshiba for hardware, and AT&T for service. Each phone will have a Bing button and a Start button, and the phone manufacturers will be able to decide their phone's shape and whether or not it has a keyboard. No price has been announced yet, and we'll just have to wait until December to see it. Visit http://www.windowsphone7series.com for more information.

Click Chick's iPhone App of the Week: Words With Friends
If you enjoy Scrabble or other word games, you'll love the Words With Friends app. It is so addicting that it helped me (discreetly) survive an extremely boring two-hour-long function I had to attend.
Words With Friends plays similar to Scrabble as you have seven letters to work with, and the board has the standard double-letter, double-word, triple-letter and triple-word blocks. You can play up to 20 games simultaneously and choose to play against your friends or a random opponent. If you exit the app, you'll receive a text message notifying you that it's your turn.
In addition, you can chat with your friends within the game and invite other friends through Facebook or Twitter. This game is a great example of social gaming, and so far has a community of more than 500,000 players. Download it for free at the iTunes App Store. A $2.99 ad-free version also is available.
Most Recent Comment(s):