History Is Clear

By
.(JavaScript must be enabled to view this email address)
Friday - March 19, 2005
|
Share

Del.icio.us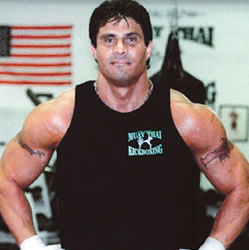 Jose Conseco
Those who love the legend and lore of major league baseball will remember the image of the young boy who ran up to Shoeless Joe Jackson after the scandal of the 1919 World Series, imploring the Black Sox star to "Say it ain't so, Joe!"
Because if Shoeless Joe could say he hadn't been involved in the fix, he would be innocent. It was a time when a man's word was his bond, unlike today when a denial is merely the first step in a negotiation.
With the start of the 2005 baseball season upon us, and new allegations surfacing about Mark McGwire on top of recent ones implicating Barry Bonds, Jason Giambi, Sammy Sosa, Rafael Palmeiro and others, the approach of the players remains the same: deny, deny, deny. They live in an enormously forgiving culture, but the only players to come out and admit their steroid use were the recently deceased Ken Caminiti and the hopelessly self-serving Jose Conseco. We continue to hear the players tell us to move on and put the past behind.
And we will. But the steroid controversy will never go away. For many of us, the circumstantial evidence of steroid abuse was overwhelming. The conversion of many of these players into postspinach Popeyes with massive musculature combined with gaudy home run statistics was too obvious to ignore. The Balco situation drained the energy of the last of their defenders, and now the players lash out at those questioning their involvement with performance enhancing drugs. "It's a shame that I still have to put up with these questions," whined McGuire recently. And from Barry Bonds, addressing a battery of reporters, "You're all living in the past." And he's partly right. Baseball fans do live in the past, comparing stats and arguing about players from back in the day, wondering if the 1975 Cincinnati Reds were as good as the 1927 New York Yankees. Much of this has to do with the nature of baseball. No other sport crosses generations like baseball does. I remember my grandfather telling me of seeing Babe Ruth in Yankee Stadium, and relating the story of the Babe pointing to the outfield fence in Chicago before blasting a home run. And my father, during a session of throw and catch in the yard, showing his wide-eyed son how Willie Mays made the amazing catch on Vic Wertz in centerfield.
This is how baseball is passed down. It is the backyard demonstrations, it is in conversations on the way home from Little League games, it's in the anecdotes between innings and pitches. So, when Barry Bonds breaks Hank Aaron's record he will be asked. And when Mark McGwire is inducted at Cooperstown, he will be asked. And they can whine about it endlessly, about how their accomplishments have been tarnished and their big day ruined. But when my son Max comes with his baseball cards someday and asks about the huge home run hitters of the late '90s, I will tell him about the cream and the clear. No asterisks are necessary. The tales will be passed from grandfathers to fathers to sons. And daughters.
In baseball, it has been ever thus.
Most Recent Comment(s):
Commenting is not available in this weblog entry.