Nash Deserves Another Year

By
.(JavaScript must be enabled to view this email address)
Friday - April 01, 2009
|
Share

Del.icio.us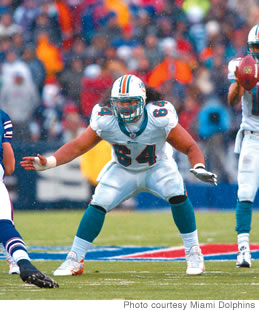 Samson Satele will be wearing silver and black in Oakland this year
It's decision time for both University of Hawaii basketball teams. The men's and women's teams have fallen below the standards set by previous staffs, although for different reasons.
The Rainbow Wahine program is a mess. The allegations that head coach Jim Bolla physically abused a player need to be addressed immediately. He is currently on paid leave pending an investigation. That situation has gone on for far too long. Either uphold the allegations and dismiss him for cause, or refute them and arrange a buyout.
In this era, no coach can abuse a player and keep his or her job. And even if it's determined that he didn't do that, he can no longer be effective leading the program. Waiting any longer is unconscionable for the coach and for the future of the program.
The men's situation is showing light under the doorjamb. Bob Nash returns everybody from a 13-win team and is a good recruiting season away from fielding a team that can compete for the WAC title. He was hired two years ago after signing day. If UH is going to stay with Nash, they need to extend him now. Letter-of-intent signing day is April 15.
This is crunch time. The Rainbow Warriors have two scholarships but need at least four. At least two players currently on scholarship need to be released, as they cannot help win at this level. The best thing is for the coaches to assist these players in finding a school where they can play and thrive.
But decision time is here, and the UH legal department, athletic administration and men's coaching staff need to act now.

I was somewhat surprised at the Miami Dolphins' fire sale trade of center Samson Satele, who started 32 games for them over the last two years. The Dolphins let Satele go to the
Raiders for a sixth-round pick and a swap of fourth-round picks.
Reading between the lines, Miami didn't feel Satele was strong enough to fend off big nose tackles, and didn't buy into the idea that a serious shoulder injury hampered him this past season. They signed Oakland center Jake Grove, who is an inch taller and no heavier.
According to Leo Goeas, Satele's agent, "Samson is happy to be with a club that wants him, and will have to prove to Miami that they made a serious mistake."
Satele will be much closer to home, and has some family in
California. Oakland may find it got one of the great deals of the 2009 off-season, particularly since Satele has had the shoulder surgically repaired and is ahead of schedule in his rehab.

It's time to doff a cap to the baseball culture in Asia. Japan and Korea were the best two teams in the WBC, and Japan's second consecutive win in the Classic shows the kind of baseball they play. I've heard Bud Selig say the Classic will just get bigger and bigger. Maybe elsewhere in the world, but it's destined to be an afterthought in the U.S. unless we change our approach. Much like the U.S. Olympic basketball program, the baseball organization should ask for at least a two-year commitment and play the games to win rather than treat them like a slightly stepped-up version of spring training.
Most Recent Comment(s):