Overconfident Fresno goes to the dogs

By
.(JavaScript must be enabled to view this email address)
Friday - October 10, 2008
|
Share

Del.icio.us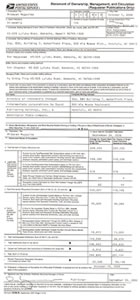 There are warning signs in sports. Signs that scream "Look out, here it comes!" He who talks trash sometimes is in for a rude awakening. It started last week when a Fresno radio station conducted a survey on whether the Bulldogs and Pat Hill should hang 100 points on the Warriors to punish them for having scored 68 points in Fresno two years ago and then dancing on the Bulldog logo.
Should Fresno merely crush Hawaii, or should it embarrass and humiliate the Warriors by way of further punishment? When we checked into the hotel last Friday, the desk clerk asked if we were ready to have our butts kicked. The counterman at the restaurant opined that the game was likely to get out of hand. When my broadcast partner Robert Kekaula got stopped by a policeman for talking on his cell while driving (illegal in California), the officer discovered Robert was there to call the game and let him off since he was in for such a rough Saturday night at the stadium.
And when the Fresno State engineers told us they could not hook up our relay outside the locker room to talk to Coach Mac in the event of a Hawaii win, I turned to Robert and said, "that does it. Hawaii is going to win this game."
Was Fresno State's football team overconfident? Hard to say, though their fans certainly were. More harmful to the Bulldogs was an aggressive Hawaii defense that forced six turnovers and special teams units that contributed a kickoff return for a touchdown and later blocked what might have been the winning field goal.
And let's not forget the oftmaligned QB Inoke Funaki. OK, so he's not what you'd draw up as the prototypical run-and-shoot trigger-man, but he's as competitive as they come, he's a terrific runner and he throws as well or better on the run as he does in the pocket. Credit the coaches for adding some wrinkles to take advantage of Funaki's strengths, and Funaki for having the grit to make it work. This may not be the best Hawaii team we've seen recently, but it plays together and with passion. The group is very entertaining to watch. Get out to the stadium on Saturday for homecoming and watch a rapidly improving team that shows a ton of heart.
Congratulations to the Iolani Raiders for their upset win over then No.1 Saint Louis. The Raiders may be in Division II, but Wendell Look has his team believing, and that's a big part of the battle. And don't write off the Crusaders. They're still my pick to win the Division I state title, but last weekend served notice that any number of teams could get on a roll and be in the hunt.
Most Recent Comment(s):