Those Funny NFL Contract Terms

By
.(JavaScript must be enabled to view this email address)
Friday - February 25, 2009
|
Share

Del.icio.us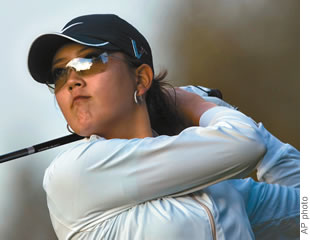 Michelle Wie: Expect a win this year on the LPGA Tour
NFL fans are often surprised by the number of big-name players released each winter. These players are often veterans who are still very productive. Why are so many let go? The answer is contained in the non-guaranteed contracts in the league. Because the standard in league contracts is a signing bonus or guaranteed money plus salary, agents have gone along with back-loaded contracts that are often not fulfilled.
It is not uncommon for a player to receive a six-year contract that includes, say, a $6 million signing bonus plus salary increments that might be from $2.5 million to $5 million over four years or so, then $8.5 million in the fifth year and $10 million in the last year. The agent can then say his player has signed a six-year, $30 million deal, though everyone involved knows that years five and six will never happen.
The real value of the contract is $13.5 million over four years, but, hey, it sounds better. And it explains why the Jaguars have parted ways with their all-time leading rusher, Fred Taylor (due $6 million in 2009), and the Ravens release of three-time Pro Bowler Chris McAlister ($8 million in 2009).
This doesn't happen in the NBA or MLB because every nickel of those contracts is guaranteed.

Alex Rodriguez is having a hard time with the media, whose members clearly don't believe anything he says. After having lied to Katie Couric on national TV about steroid use and then being outed by Sports Illustrated,A-Rod goes on TV again with ESPN's Peter Gammons and accuses SI's Selena Roberts of stalking him and breaking into his apartment, which proved untrue and forced him to call her and apologize. ARod is said to crave attention, but he hardly expected it to become this negative. The Bronx Zoo lives!

Golf fans got treated to an exciting debut for Michelle Wie as a member of the LPGA tour last week. Wie played beautifully in poor conditions until a couple of bad shots on the back nine opened the door for Angela Stanford to win the season opening SBS tournament at Turtle Bay. I'll be very surprised if Wie does-n't break through this year.
Tiger Woods returns to the PGA Tour this week, and I'm amazed at how many people seem to think Woods'best days are behind him. Maybe they need to watch last year's U.S. Open again. I suspect Woods will have an awesome year, and that ought to be enough to send PGA tour commissioner Tim Finchem to church to light a candle.

Won't be long till the UH basketball team will head to Reno for the WAC tournament. This team has improved a ton since the early season. They are physical on defense and on the glass, a couple of virtues that will serve them well in the tournament format. Could they win in Reno and get to the NCAA tournament? Stranger things have happened, and this team's best days are in the future.
Most Recent Comment(s):