Preserving Our Unique Heritage

By State Rep.Corinne Ching
May 21, 2008 - MidWeek
E-mail this story | Print this page | Comments (0) | Archive


| RSS
|

Del.icio.us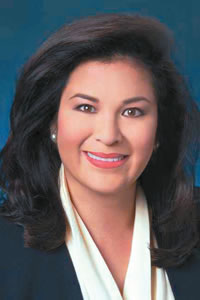 Editor's note: State Rep.Corinne Ching (District 27, Liliha, Pu'unui) is founder of the Heritage Caucus.
May is the month we pause to remember those who have served our country, those who came before and have since passed on. This Memorial Day weekend we will visit cemeteries, pay due respect to certain citizens and their lives. We will remember great achievements, great sacrifices and great values.
This act of remembering serves an important role in society. It serves to remind us of the values that sustain our families, our communities as well as our nation. It also reminds us of our own mortality, serving to humble us and with that we appreciate, become grateful for the fruits of life we enjoy. This act of remembering serves to inspire one to live life to its fullest, to make your life count.
May is also National Historic Preservation Month, and the concept is the same.
Rather than an afterthought, historic preservation warrants a second look as a very important issue in Hawaii. Historic preservation advocates for the keeping of architecture, places, sites that preserve our history, thereby reminding us of those who came before and values that were once ever present. The benefits of historic preservation are many.
Historic preservation adds a sense of stability for communities by connecting generations and bringing people together through shared cultural experience. As Winston Churchill once stated, "We shape our buildings, thereafter our buildings shape us." Architecture can be very telling about the values of the day. Gracious lanais and verandas replaced by walls tell a changing story. Like a library, preserved architecture serves as a form of a book, telling the stories of our ancestors and how they lived.
Historic preservation is good for the economy. Visitors interested in historic preservation spend more and stay longer. These visitors experience a deeper understanding of and appreciation for Hawaii's rich and complex history, visiting Haleiwa, Wahiawa, Liliha, Hilo and other revitalized authentic communities helping to contribute to the local economy through mom-and-pop stores. In a tourist economy and a competitive market, it behooves us to understand what attracts visitors to our state. Most need not come to a locale that resembles where they've just come from.
The Hawaii Heritage Caucus came into existence in 2006. It is a bicameral, bipartisan body reflecting approximately three quarters of the House and a third of the Senate. It was created with a mission to identify, protect and preserve the state's cultural resources and to foster widespread appreciation of and respect for Hawaii's cultural heritage, and is dedicated to recognizing and preserving what is unique about Hawaii.
Preserving our heritage provides a promising future for generations to come. We must remember that when we honor the memory of those who have passed, we bring honor to ourselves. Here's to an inspirational Memorial Day.
This article is dedicated to the memory of Ms. Nancy Bannick, a preservationist who worked to preserve Chinatown and the Natatorium, among many other important sites in Hawaii.
Most Recent Comment(s):