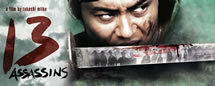 Wednesday - May 04, 2011
By
.(JavaScript must be enabled to view this email address)

Movies Showtimes
Share

Egan Inoue
Fitness Expert/Mixed Martial Arts Instructor
Where did you see the movie, and with whom?
I saw the movie at the Kahala Mall Theaters with my brother Enson Inoue, T. Kawamura and Andy Rosenberg.
Overall, what did you think?
I really liked the samurai philosophy of honor and the code of bushido. Movies about the underdog fighting against all odds are always great. It was true to the old samurai movies where the expressions of the actors were very dramatic and the themes were very extreme. The sound effects were great and really added to the action sequences. Overall I really liked the movie.
On a scale of one to four stars, how would you rate this film?
I would give it ★★★.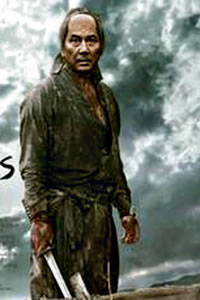 Was the message/theme of the film clear?
Yes, it was pretty straightforward.
Did you identify with any of the characters?
I definitely identified with the underdogs, the 13 assassins and how they are willing to sacrifice to achieve their goal. I guess as an athlete or even in life, there are times where you feel like the underdog, which is what drives you train harder and push through those painful times.
Did it remind you of any other work in film?
It reminded me of the old KungFu movies mixed with the old Samurai movies that had a definite goal and always an underdog that overcomes huge odds in the end.
Would you buy this movie when it comes out on DVD?
Yes, I would definitely add it to my collection.
On a different note, what's new with you?
Well, I've been busy working on Egan's Fit Body Bootcamp. We now have three locations in Manoa, Waipio and Kailua. I created these bootcamps based on all my past athletic performance training. I wanted to create a fun, group environment for people to get amazing results. Every day is different workout, and so our members never know quite what to expect. This helps alleviate the boredom that many people feel in traditional workout programs. We also have a great nutrition program that we combine with our bootcamp classes. Our members have had awesome results and all our classes have been selling out! I've also been busy working on our Ganbatte Japan fundraiser to raise funds for the keiki in the evacuation centers. We set a goal of raising more than $100,000 at the May 1 event, and if readers would like to donate, they can log on to GanbatteJapan.net for more information.
Most Recent Comment(s):