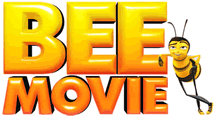 Wednesday - November 14, 2007

Movies Showtimes
Share

BEE MOVIE
Loretta Yajima
President, Board of Directors for The Children's Discovery Center
As Told To Kerry Miller
Where and with whom did you see the movie? I went to see the movie with my husband at Ward Theatres.
Overall, what did you think?
I really enjoyed it. I thought it was a family-friendly film. I think the kids will love it - it's colorful, imaginative very visually stimulating. Especially when the bees take flight out of the hive, it's very fast moving and colorful.
What was the humor like? Was it geared more toward adults, kids or a little of both?
At first,I really thought it was (more) for kids. I think the children will love the humor. There was humor scattered throughout; the children probably won't get all of the jokes. I thought it had educational value as well, to follow your dreams. It's the kind of thing that gives parents the opportunity to discuss concepts like the value of working together for a common good and not being afraid to express yourself as an individual. I thought there were some very important life lessons for all ages. We're never too old to be reminded that it's not important whether your job is big or small, but that it's important to take pride in your work. Barry (the main character,voiced by Jerry Seinfeld) said, "If you do a small job really well it makes a big difference."That's one of life's lessons that we all could benefit from.At one point, where Barry flew into an apartment, he was trapped inside, he was going to get stomped on.Then the human said (to the other human), "What makes you think that your life is more precious than his?"This could (make for) some thoughtful discussion. I thought there were many of those opportunities.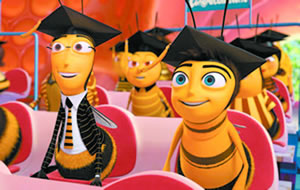 It seems a lot of animated movies these days are making adults laugh more than kids. What are your thoughts?
I think you could say that about this movie. Jerry Seinfeld's type of humor was pretty evident throughout the movie - some really adult kind of humor.The children might not get all of it,still it's entertaining and they'll still laugh at it. Having said that, I think there's something in it for everybody.
Did you like the animation? Does it compare to other recently made animated films?
I'm not one that seeks out animated films in general. I really thought that it was well done, very colorful. It made you feel like you were flying. Especially all the nature and colors of flowers.The kids would just really like that.
Besides Jerry Seinfeld and Renee Zellweger, was there anyone else doing a voice that moviegoers might recognize?
Chris Rock. He was in it as a mosquito.
Favorite scene or character, and if so, why?
You couldn't help identifying with Barry. There were times when you thought "uh oh, he's going to get himself into trouble," but the overall lesson in the end is you have to be thinking of things for yourself, and really thinking about others in the world at large.
In the movie, a young bee goes off to pursue a higher purpose. Do you relate that to the kids you work with at the center?
Most definitely. The messages that I got, that's what we want children to do is to pursue their dreams,not be afraid to try.We want to instill that in children,encourage them. There are messages of the importance of working together,being mindful of others. I'll probably think twice now if a bee flew into my car, after watching this. Really, life is precious, whether you're an insect or a human being. My favorite message really is if each of us does our job really well, I think the world would be a better place.It touches upon a thing that we try to encourage at The Children's Discovery Center.
To whom would you recommended this movie?
It's a great movie for families to see together.There's something that appeals to audiences of all ages - animation,
colors, humor.Also, there's the educational opportunity.
In a four star rating, with four being the highest, what would you rate this movie?
****
What's new with The Children's Discovery Center?
We are saying goodbye to our traveling exhibit "Once Upon a Time Exploring the World of Fairy Tales" in a couple of weeks.I would encourage everyone to go to see that.You can really enjoy it with your children.We're going to celebrate our ninth birthday in December. We have a keiki swap meet coming up on Nov. 24.That's really cool, because we're all about empowering children. (At the swap meet) they can sell their used games, toys. It's a great family outing. Families can come to buy and sell.We have a "Fantasy Workshop" happening. Also, our New Year's at noon on Dec. 30.There's always something going on at the Children's Discovery Center.
Next week: a new movie, a new celebrity
Most Recent Comment(s):