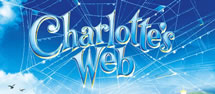 Wednesday - January 24, 2007

Movies Showtimes
Share

Charlotte's Web
Elaine Masters
Local Children's Book Author
As Told To Melissa Moniz
Where and with whom did you see the movie?
I went by myself and I went to Dole Cannery.
Overall what did you think of the movie?
It was cute. Not great, not a classic, but fun.
Did you read the book or see any of the previously released movie adaptations of it?
I haven't seen any of the other movies, however, I read the book a few years ago when my kids were little, and I remember quite a bit of the book. It follows the book pretty well, but somehow the book is more powerful,which is often true in movies. But the movie was fun.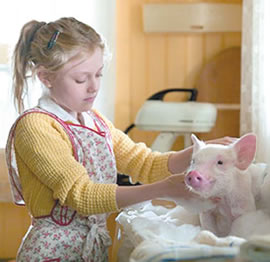 An author yourself, why do you think that it's often the case that when a story transitions into a movie, the movie never really upholds the greatness of the book?
I don't know. Maybe when you read a book you're bringing your own experience to it, whereas with a movie it is all laid out for you.
This movie isn't animated, as most children's movies are. Do you think it worked?
It did.When I first heard about it I thought it was an animated movie, and of course it's not. I watched Dakota Fanning, who plays Fern, on Jay Leno the other night and she is so sharp. She was talking about how they had to have several different pigs play the part of Wilbur. And I was like, oh real pigs? So, yeah, they use real animals, and I thought it was cute because I thought they matched the voices to the animals.
Did you recognize the voices of the actresses and actors who did the voices?
You know, I didn't at the time. It was the kind of thing like, I know that voice. And so I stayed for the credits after and it was all these well-known people. However, I could-n't recognize the voices at the time, no.
Did the movie move you and pull you in?
Well, I didn't cry when Charlotte died. When I read the book to my kids I cried and they got really upset,and they said they shouldn't write books like that.Which, yes, it should, a book should move you like that, but the movie did not. I was sorry to see her go, but I knew it was going to happen.And I don't think that it will upset young children the way they did it.
Having written a number of children's books yourself, what do you think it is about the book Charlotte's Web that makes it so popular?
In one place it says that maybe children can hear animals talking, and I think that might be true.To children, they like to be validated. Maybe it's that, but maybe it's the universal idea of dying and babies being born and life going on. It touches on some really deep issues.There's quite a few things working together.
Would you see this movie again?
If I had someone who wanted to go I would go with them, but not just on my own, no. And I would not buy the DVD because I didn't think it was that great. Everyone should see it once though. It's a cute movie.
In a four star rating, with four being the highest, what would you rate it?
I'd give it three stars.
What's your favorite movie snack?
You know, I don't snack. Weight Watchers has taught me that when you go to a movie, you go for the movie and forget the food.And so for years I have just not bought any food.
What's your favorite movie of all time?
A favorite in the last few years has been Secondhand Lions.I really love that one. It's about these two guys who had very adventurous lives ,and then they retire and they're bored.Then this young boy comes into their lives accidentally and they don't want him there. And then they end up growing very fond of each other. My husband and I, we're in that stage in our lives where we can relate to that.
What's new?
Today I was at Iolani School and presented my books to the third-graders. And I do write; I write all the time. I go to a critique group on Fridays.
Next week: a new movie, a new celebrity
Most Recent Comment(s):