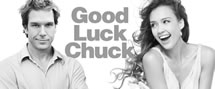 Wednesday - October 03, 2007
By
.(JavaScript must be enabled to view this email address)

Movies Showtimes
Share

Lacy Matsumoto
Founder of Urban Pacific
As Told To Melissa Moniz
Where and with whom did you see the movie?
I went by myself, actually, to Ward.
Overall what did you think of the movie?
It was cute, very cute. It was very funny.
Was the movie predictable?
Yeah, but no. Well, kind of because it was a love story.
What was your favorite scene in the movie?
Probably when Jessica Alba and Dane Cook first met. It was toward the beginning.
Was the storyline of the movie original?
I thought it was pretty original because of the concept of him having sex with women, and then them finding the man of their dreams and marrying the next guy they date. So I thought that was a very interesting concept. It was very new.
Who was your favorite character?
Jessica Alba. I thought she did a really good job in this movie.
Is this your favorite movie she has starred in?
Honey, I liked that one.
How would you rate the acting overall?
Like a three out of five stars.
Would you recommend this film for others to see?
Yes, definitely. Especially girls.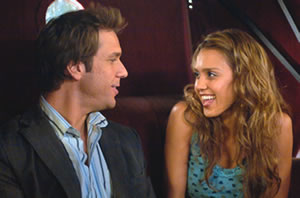 Did you go in with any expectation, and if so did it meet those expectations?
I didn't know what to expect. I didn't even know what the plot was.
What was the funniest scene?
When they met and she like spilled a bunch of stuff on top of him.
Did you see previews?
No, I don't own a TV.
In a four star rating, with four being the highest, what would you rate it?
I would rate it ***
What's your favorite movie snack?
Popcorn.
What's new?
The Urban Pacific Fashion Show Oct. 11. It's a seated fashion show and proceeds go to REVO, which is a non-profit that helps orphanages in Africa.
Next week: a new movie, a new celebrity
Most Recent Comment(s):