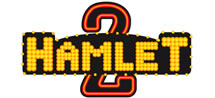 Wednesday - September 03, 2008
By Kerry Miller

Movies Showtimes
Share

Tony Pisculli
co-founder and producer of the Hawaii Shakespeare Festival
Where and with whom did you see the movie?
I saw it a signature Dole Cannery with Danielle Vivarttas-Ahrnsbrak.
Overall, what did you think?
It was hilarious. It's the funniest movie I've seen in a while, hysterical. I don't know how it will appeal to people who aren't into in community theater. It's not a mocumentary, but it's got that tone to it.
The story involved making a politically incorrect musical sequel to Shakespeare's Hamlet, so what was it like?
Steve Coogan is this drama teacher who gets paid in gas money. His drama program is going under because of cuts in the drama department. In a last-ditch attempt to save the drama program, he writes his own material.
What category would you put this movie in? Was it comedy or drama? Maybe a bit of both?
It's pretty straight-ahead comedy. It's got that dramatic arc that comedies feel they have to have. It's pretty dark for a comedy; a lot of bad stuff happens to this director.
Have you seen anything like this before? Would you compare it to another movie?
Waiting For Guffman was this mocumentary by Christopher Guest (Best in Show) it had that sort of vibe to it, filled with quirky characters, but this was not a mocumentary at all. It's also kind of reminiscent of Rushmore.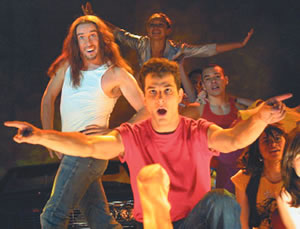 What about the acting? Did anyone stand out?
Elizabeth Shue is in the movie. She's fantastic, she plays Elizabeth Shue. It's a great cameo. David Arquette is in it in a nearly wordless role. Steve Coogan is the main guy. He's fantastic.
On a scale of one to four stars, what would you rate this movie?
I would give it ★★★★.
To whom would you recommend this movie? Would fans of Shakespeare enjoy it?
Anyone who's ever had any passing contact with community theater should see this film. There was almost no Shakespeare in it; I was really disappointed with that. The big musical production number was called Rock Me Sexy Jesus.
Favorite Movie Snack?
Popcorn.
What is your favorite type of movie?
I'm a sucker for the action films, Die Hard-style.
What's new?
The next big thing coming up is "Improvganza," the Hawaii Improv Festival.It's the third year doing this with On The Spot. Now after three years it's grown to six local groups, and four Mainland groups are coming from Seattle, Texas, New York and Los Angeles.We're doing three days at The ARTS at Marks Garage,shows at the Mendonca Theater and shows at the Laughtrack Sept. 25-27.
Most Recent Comment(s):