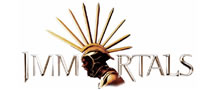 Wednesday - December 07, 2011
By
.(JavaScript must be enabled to view this email address)

Movies Showtimes
Share

Allison Gough
Associate Professor of History at HPU
Where and with whom did you see the movie?
I went to the Ward Theatres, and I saw it with my husband Russell Hart.
Overall, what did you think?
I thought it was terrible. It was very one-dimensional. The movie just kind of lurched from one fight scene to another, as if you were watching a video game.
On a scale of one to four stars, what would you rate this film?
★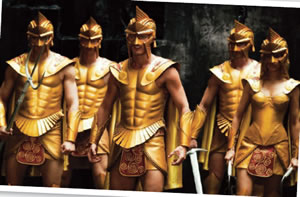 Without giving away the ending, what was one of your favorite scenes?
The scenes were quite striking. The costumes were great. A lot of the scenes looked like blank, moving paintings, in a way. A lot of the scenes of the great villages were shot against a background that made it look like it was perched on a high cliff, which made it very dramatic with great color contrast. It looked like a painting more than anything else. I was kind of impressed by that.
What did you think of the cinematography?
The graphics were good, but they were overwhelming in a way. It was very bright.
Everything moved very quickly, as well, especially in the fight scenes. It was difficult to understand what was going on most of the time, and it didn't make a great deal of sense. I thought the director was going for visual shock more than anything else.
Did any of the actors stand out?
I liked Theseus (Henry Cavill). I think he did a good job. He was convincing, and he was the only character who underwent any development whatsoever from an unbelieving peasant to a warrior. He was impressive, and he looked the part of a great warrior.
Mickey Rourke (King Hyperion) was very one-dimensional. He did a lot of grunting and grumbling, so it was hard to follow what he was saying. He was supposed to be the other main protagonist in the movie. As the king, his was an important role, and it failed to hold the movie up.
I also felt the script didn't give the actors much latitude.
Who would you recommend this movie to?
If you want to go to a movie and not think about anything on a Friday night and eat popcorn, this is a good movie. People who are into video games would like this.
Most of the audience seemed to be in the age range of 18 to 35 years old. I was the only female in the audience, it seemed.
On a different note, what's new with you?
I'm a professor at HPU, and I'm currently working on a book, which will have a kind of Hawaii component to it. It's a book about World War II and how it fostered the civil rights movement. The tentative title is A Call to Arms. I'm almost finished with the research, and I've done a little bit of the writing.
Most Recent Comment(s):