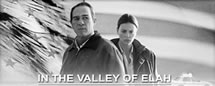 Wednesday - September 19, 2007
By
.(JavaScript must be enabled to view this email address)

Movies Showtimes
Share

Mylinda Tov
In The Valley of Elah
Mylinda Tov
Model
As Told To Melissa Moniz
Where and with whom did you see the movie?
I saw the movie with my fiance at Dole Cannery Theaters.
Overall what did you think of the movie?
I thought it was good, but it was a little slow. I thought it was a very interesting story.
Did it remind you of another movie you've seen before?
No, it was very different story of war. I expected to see violence, but it was a twist and just the backside of the post-traumatic effects of war.
Could you relate to the movie?
Yes, just because my fiance is in the military. So, yes, it did touch me because when he got back from deployment I noticed strange behavior and a little more aggression.They're in the mode, and that was what the story was about. It was about the aftermath of war.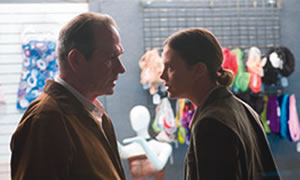 Was the movie predictable?
No, it was very unpredictable. Usually I will try to guess what is going to happen next, but at this movie I really couldn't. But I was surprised to see how much drugs there was. The movie is based on a true story, so it was based kind of around drugs.
How would you rate the acting?
I absolutely love Charlize Theron. I think she can take any role and make it her own. Susan Sarandon didn't have a huge role, but when she was in it, she was great. She is such an effortless actress.
What did you think of Tommy Lee Jones?
He didn't do anything for me. He was mediocre. Nothing outstanding.
How does the title of the movie fit into the storyline?
Tommy Lee Jones was telling a story to Charlize Theron's character's little son and he was telling him the historical story about Jeremiah coming down the valley.
Did you have any expectations about the movie? And if so, did it hit or miss those expectations?
Because of the huge actors in it, I did expect it to be a good movie. I did think it was going to have actual war scenes in it with violence, but it was just the back story and the lives affected through the war.
In a four star rating, with four being the highest, what would you rate it?
I would give it 1/2 *
Is it a movie that you would see again?
I would definitely recommend it to someone, but I don't think I would watch it again.
What's your favorite movie snack?
I love how they have fruits at some of the movie theaters. But as for junk food, I would have to say Gummy Bears.
What's your favorite movie?
Braveheart.
Who's your favorite actor
or actress?
Edward Norton.
What's new?
Well I am on the show Deal or No Deal, which aired on Monday, Sept. 17. So that mainly keeps me really busy. So that and traveling back and forth from there to here (Hawaii).
Next week: a new movie, a new celebrity
Most Recent Comment(s):