Wednesday - October 04, 2006
By
.(JavaScript must be enabled to view this email address)

Movies Showtimes
Share

Jet Li's Fearless
Braddah Bryan
KCCN FM 100 Radio Personality
As Told To Melissa Moniz
Where and with whom did you see the movie?
I saw the movie at Ward Theatres by myself.
Overall what did you think of the movie?
I thought it was a good movie. I think it's a good movie if you're into the kung fu kind of fighting and martial arts stuff. Then it's a movie for you to check out.
How would you rate the acting?
The acting was good. I don't know the guys name, but he played Jet Li's good friend in the movie and he was a good actor.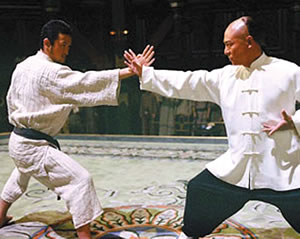 Were you impressed with the fighting scenes?
I was kind of impressed by the fighting scenes, but I think after watching like Matrix it kind of set the standards. So I think after a lot of movies copied that Matrix style. So kind of after a while you get kind of into that kind of fighting scenes. But it was okay and pretty good.
So was it realistic or more computer animated?
It was realistic, but like I said Matrix sort of set the standard. So once they start fighting like that then it sets the standards of what people want to see in the fighting scenes. But I think this one the director tried to keep it the real realistic way of fighting which was really good. So it depends how you look at it. Maybe my standards are kind of high after seeing all these other good movies as well and all their fighting scenes.
Have you seen other Jet Li movies?
Yeah I've seen Hero, Romeo Must Die and Lethal Weapon 4.
How do you think this movie compared to the other movies that he's done?
I think this one is almost a more mature Jet Li. I can see his growth as an actor. It's one of my favorites.
Was there a plot or deeper meaning in the movie?
Yeah what I think what was good is that there is an actual meaning. So if you take little kids they can actually learn something from it.The lesson was that it's not all about showing off because his dad in one part of the movie could have killed someone but his dad didn't. And that's because it's not always about winning it's about learning something, which was mushu and just doing it. It's not about learning a type of martial arts and going to beat people up, it's more just about learning it and teaching others.
Is it a movie that you would see again?
Yeah I would see it again.
In a four star rating, with four being the highest, what would you rate it?
I'd give it a three and 1/2 stars.
What's your favorite movie snack?
My favorite movie snack probably would be popcorn, hot dog and large coke combo. I have like favorite movie snacks. And also maybe throw in the chocolate covered strawberries on the side.
What's your favorite movie of all time?
Hands down it has to be Back to the Future. The first one. When I first saw that back in 1984. I even have the DVD trilogy that my cousin bought me and so at least once a week I'm watching Back to the Future.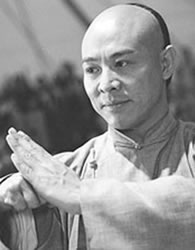 How often do you go to the movies?
Twice a month, whenever it's pay day. (laughs) Nah honestly I try to go to the movies like two or three times a month. I try to keep up the tabs on the movies.
What's new?
Well I work for KCCN FM 100 I work seven to midnight Monday through Friday. I try to keep people laughing and get all nuts on the radio. I also do a morning show on Kauai and that's KITH Island Radio 98.9 and that's five to ten in the morning. I also do stand-up comedy for the past four years. I think I'm funny but i dunno well see. I've done gigs with Laugh Factory, Make Me Laugh and Sharkey's Comedy Club. And I also to keep busy emcee private events like weddings, company functions, luaus and things like that. And so if you need someone my number is 275-1101 or e-mail me at .(JavaScript must be enabled to view this email address)
Is comedy your passion or just something you do when you have time?
Comedy was kind of like something I always thought about doing. So about four years ago I just did it and people were laughing a little bit so I guess I thought I can't be that bad. I guess it's like a side hobby and I just do it for fun.
What are what are most of your jokes about?
I think most of my jokes are centered around the local culture. I grew up in Waimanalo and I think I was like the only Asian in Waimanalo. So I kind of incorporate that. I grew up around the real local culture, so that's what most of my jokes are about.
Most Recent Comment(s):