Wednesday - February 23, 2011
By
.(JavaScript must be enabled to view this email address)

Movies Showtimes
Share

Sam "Da Man" Ambrose
DJ at 102.7 Da Bomb FM
With whom did you see the movie?
I saw it with a friend at Ward.
Overall, what did you think?
It sucked. It was one of the worst movies I've ever seen. It's one of the worst movies Adam Sandler has ever done. It's so bad, his buddy Rob Schneider didn't even make an appearance. It was just too predictable, I was expecting more.
On a scale of one to four stars, how would you rate this film?
I'd give it 1/2 ★, the lowest possible rating. On a scale of one-10, it's a one or two.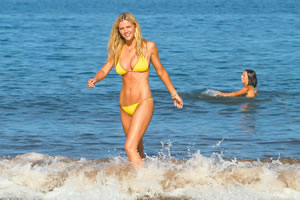 Was the message/theme of the film clear?
The message was pretty clear.
Basically, a single guy is trying to get with a girl and he does anything to make it happen. He creates a cyclone of lies to get with her while pretending to be married and creates this fake family.
It's kind of ridiculous.
Did you identify with any of the characters?
I guess I can see people lying to get what they want. I see how Adam Sandler's character did what he did. I definitely know people who have done that.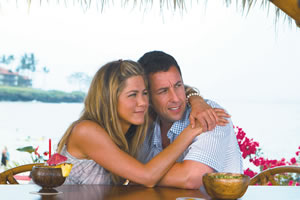 Would you buy this movie when it comes out on DVD?
No. I wouldn't buy, rent or Netflix it. If it's on TV, don't even bother. I'm an Adam Sandler fan, and was really disappointed.The last good movie he made was Big Daddy. After that, he started making movies like Little Nicky and they just weren't that good.
On a different note, what's new with you?
I host the Sam Da Man and Hawaiian Ryan Show on 102.7 Da Bomb (KDDBFM) from 6-10 a.m., Monday through Friday.
Most Recent Comment(s):