Wednesday - July 16, 2008

Movies Showtimes
Share

Chynna Nakasone, age 13, daughter of Aveda hairstylist Taryn Lee
Where and with whom did you see the movie?
With my mom and her boyfriend at Dole Cannery.
Overall, what did you think?
I think it was good.
What made this movie enjoyable for you? What was the best part of the story?
How they got together,and there's mysteries in it. How they overcome things about being poor and stuff. It's funny in some parts. The librarian, she, like, drives crazy. She bangs into stuff.
Could you relate to the main characters at all?
I know how they feel because it's really depressing what's happening to people.The main character, she overcomes in her heart that all people have these problems.
On a scale of one to four stars, what would you rate this movie?
About ★★★★.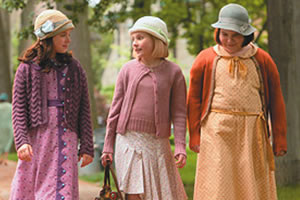 To whom would you recommend this movie?
Anybody, any age.
Favorite movie snack?
I like Skittles.
What's your favorite type of movie to watch?
I like mystery, action and comedy.
How often do you go to the movies?
A lot. I saw a lot of movies that are playing.
What's new?
I still have summer school. I like sports and writing. My mom is a hairstylist at Aveda.
Taryn: I actually did one of the haircuts for MidWeek (in the June 25 issue).
Most Recent Comment(s):