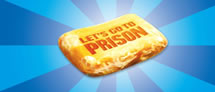 Wednesday - December 06, 2006
By
.(JavaScript must be enabled to view this email address)

Movies Showtimes
Share

Let's Go To Prison
Kennyhune
Comedian
As Told To Melissa Moniz
Where and with whom did you see the movie?
I saw it at Pearlridge West with my friend Kaleo Pilanca and my best friend Chantel.
Overall what did you think of the movie?
I thought the movie was OK. It had some funny parts, but the storyline was just all right.
What was the funniest scene?
I guess the funniest part was when the fat guy was trying to act mahu-ish.
Why was he doing that?
He was doing that, I guess, because it was his personality, and to try to make a friend.
How would you rate the acting?
I thought the acting was pretty good.There was some action going on along with it.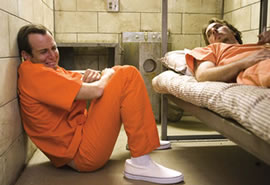 What was the storyline?
It was about two prison inmates, and one of them was innocently put in there, and the other cell mate had to fully ask him about the cell and how it was like to be in prison. Something like that.
Would you recommend the movie?
I guess so, yeah.
In a four star rating, with four being the highest, what would you rate it?
Maybe about two and 1/2 stars.
Do you like watching comedies?
Comedies and chick flicks, because I'm a sentimental kind of guy. But more so comedies because I'm already into the comedy business.
Do you think you are a harsher critic of comedies because you are a comedian?
Oh no, I'm not like that. If it's funny, it's funny.
What are some of the funnier movies you've seen recently?
Well I haven't been going to the movies lately,but if I can recall movies that are funny, I like White Chicks and both Rush Hour movies.
What's your favorite movie snack?
My favorite movie snack is a hot dog with everything on it.
Do you have a favorite actor/actress?
My favorite actor would have to be Will Smith. Actress, I don't have one.
What's new?
Right now I'm a full-time student at Leeward Community College and the University of West Oahu. Once a week I volunteer at Shriners Hospital as a recreational therapy aide.
What's going on with your comedy right now?
We have a show on Dec.9 at Makaha Resort,and it's called the Comedy Shack, so I hope everyone comes to that.
For those who haven't seen you on stage performing, how would you describe your comedy?
Well,I'm a sidekick to my friend Kaleo. He just tells me what to do and I do it, and make it in a funny way so people can laugh. I just add in here and there and put in my two cents and make it funnier.
Next week: a new movie, a new celebrity
Most Recent Comment(s):