Wednesday - January 07, 2009
By Kerry Miller

Movies Showtimes
Share

Denby Dung
Host of OC-16's The Pet Hui
Where and with whom did you see the movie?
I saw Marley and Me at Ward Theatre with my mom Annette, my brother Dean, my sister Dana-Li and her boyfriend Brian Ikeda, my sister Darah and my boyfriend Marc Colozzi.
Overall, what did you think?
I thought it was a wonderful depiction of how a dog is truly man's best friend and how to love unconditionally, and through that example, teaches us how to love.
What about the acting, did anyone stand out?
Yes actually, I thought Jennifer Aniston and Owen Wilson had really great chemistry together. They play husband and wife, and Marley's owners.And all the dogs that play Marley throughout his life, they pretty much steal the show. Alan Arkin is hilarious as Owen Wilson's boss. Kathleen Turner, she acts as a dog trainer.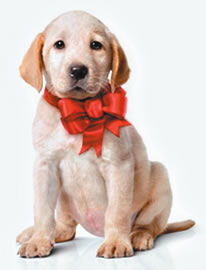 Without giving away the ending, what is one of your favorite scenes and why?
I enjoyed many of the scenes when Marley was a puppy doing all the things that puppies do. It reminded us of our first dog, Klondike. We had him for 16 years.
On a scale of one to four stars, what would you rate this movie?
Four stars.
To whom would you recommend this movie?
It's a movie that's appropriate for all ages.
I would recommend it to all animal lovers.
Would you buy this movie on DVD?
Yes, definitely.
How often do you go to the movies?
As often as a I can, usually once or twice a month, unless there's a movie that someone wants to see, like an action for the boys and comedy for the girls.
Favorite movie snack?
When we go all together, we get all those meal deals.This time we got the No. 3: extra large popcorn, kaki mochi, Red Vines, strawberry-and-Coke mixed Icees all around.
What's new?
I'm loving being the host of The Pet Hui.We feature dogs that can be adopted, also some wonderful stories about pets in Hawaii and the best ways to take care of your pet.We've been successful at finding matches (with families and adopting pets) - that's how I found my puppy Stitch; we rescued him from the Hawaii Dog Foundation.Then there's Harley, an Australian cattle dog we rescued from the Hawaiian Humane Society, and White Water, a Chihuahua-terrier-dachshund. Unfortunately, Kisa, a LabDalmatian, ran away last November during the big storm. We've had lots of sightings of her; people have called.
Other than that, I'm still a musician with the Royal Hawaiian Band. I teach at Chaminade University - clarinet and saxophone - and I'm doing some modeling and acting.
Most Recent Comment(s):