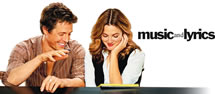 Wednesday - February 28, 2007
By
.(JavaScript must be enabled to view this email address)

Movies Showtimes
Share

Music And Lyrics
Johnny Kai
Executive Director, Music Foundation of Hawaii
As Told To Melissa Moniz
Where and with whom did you see the movie?
I went by myself to Ward Theatre.
Overall what did you think of the movie?
I thought that it was a great family show. It's definitely a couple kind of movie.
Did you have a favorite scene?
I liked the ending part when he sang with the star of that show, Cora.
How would you rate the acting?
I thought it was good. I thought it was convincing.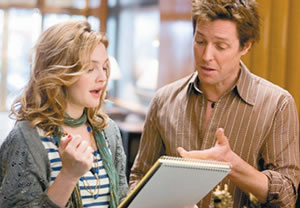 Did Drew Barr ymore and Hugh Grant work well together in the movie?
Yes.
Did the movie have a deeper meaning?
There was definitely a deeper meaning there. It showed the plight of the older musicians and let people know how they feel about being has-beens. And you know us older musicians, us older guys, that's kind of how we feel. At one time we were in the light and the light shined on us, but time goes by and we try to hold on to that past. And we often tie into young people, like this guy did, as a way of kind of keeping us in the loop and making us feel young again. And at the end that's what happened with him, he ended up feeling young again.And the young star who was adamant about doing things her way in the end learned something from the older guy. And she put it in her act, she changed the song from this real hip-hop bizarre, India kind of song to a pop '60s kind of beat. And it worked. There's a hidden message there for musicians.
What did you think about the music selection?
I think it was great. They had an excellent song writer, Adam Schlesinger.
What movie is this one similar to?
I would say the The Bodyguard with Whitney Houston. I would relate it to that because they both tell the story of the musician.
In a four star rating, with four being the highest, what would you rate it?
I would say a three stars.
What's your favorite movie snack?
Buttered popcorn.
What's your favorite movie?
There are too many, but if I would have to pick one I would say Blade Runner.
How often do you go to the movies?
I used to go like four or five times a week, but I would say now like once every two months. It's just that I'm busy now.
What's new?
I'm the midst of the final stages of production for the Music Foundation events in March, so I am very busy with that. We have the Legacy Awards, the Hawaii Music Awards and Brown Bags all in the same week. We planned it that way because the idea is to create a week that, one day, that week will be selling tours to Hawaii. It's already started; we have tour packages from the Mainland and Japan. It's a music week that will be during Spring Break.
Most Recent Comment(s):