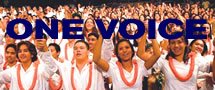 Wednesday - October 13, 2010
By
.(JavaScript must be enabled to view this email address)

Movies Showtimes
Share

Robert Cazimero
Musician, Brothers Cazimero
Overall, What did you think of the film?
I found it enlightening. To me, the true glory of this film is in the importance of tradition and respect - the power of commitment, the love of culture taught by family units, ancestors, and stories passed down from generation to generation.
Was the message/theme clear?
Yes, the kids were remarkable and very, very honest.
On a scale of one to four stars, what would you rate the film?
I would not rate the film. I only suggest that people check it out for themselves.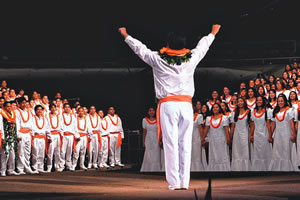 Did it remind you of any other work in film that you've seen?
Well I know the filmmaker, Lisette Marie Flanary, and I'd say it reminded me of her. I really like her style.
What were some key highlights of the film?
I like the fact that it wasn't a commercial for Kamehameha Schools. This really was a story about the song contest and what it means to those kids and what they do to bring it into fruition.
From a musician's standpoint could you relate to the film?
Honestly, I related more to the anguish of being a leader and living the hell of having to go before classmates and not making a fool of myself in front of the general public.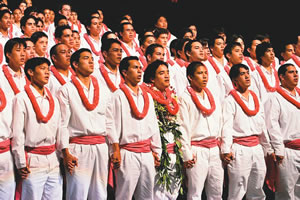 What did you think of the performances?
It seems to me they are all on a great path. They have very strong convictions.
What was one of your favorite scenes in the film?
Hands down the senior co-ed boy singing a four-part harmony with his brothers and sisters.
On another note, what's new with you?
I am just working hard at trying to be a good person and not take myself too seriously.
'One Voice' will be screened at the Hawaii International Film Festival Oct. 15, 20 and 23 at Dole Cannery theaters. Call 528-3653 or visit hiff.org for more information.
Most Recent Comment(s):