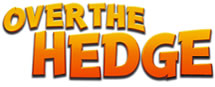 Wednesday - May 31, 2006
By
.(JavaScript must be enabled to view this email address)

Movies Showtimes
Share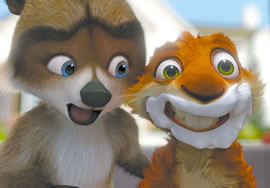 Where and with whom did you see the movie?
I watched Over the Hedge with my wife Angie, my sons Brandon, 8, and Chandler, 5, and my niece Lisa.I chose to go to the Regal Dole Theatres. It has a great sound system and bigger screens than some theaters.
Overall what did you think? What did your kids think?
Brandon said, "It was really funny."
Chandler said it was "Kinda fun and kinda scary." He was a little afraid of the bear voiced by Nick Nolte. There were no real twists in the very simple plot line ... but for me the characters were interesting enough to keep my attention. I think the key to making a movie like this is to layer the humor in such a way as to keep the adults as well as the kids entertained. I laughed a lot and really enjoyed myself.
Did you (or your kids) have a favorite character?
The consensus choice was Hammy the hyper squirrel (Steve Carell).He was naive,endearing and manic.Our favorite line from the movie has to be when Hammy in his cute little voice says, "I like a cookie."
By the way,it was a star-packed cast including Bruce Willis,Gary Shandling,William Shatner, Wanda Sykes, Thomas Hayden Church, Avril Lavigne and Eugene Levy.
What was your favorite scene?
It's hard to say without giving away important plot details. Let me just say the climactic scene features a unique look at the world through the eyes of Hammy the squirrel.
How would you rate the acting?
Perfect casting and voice work.
How were the special effects?
Flawless! Over the Hedge is from Dreamworks.If you liked their work with Shrek you'll like this.
Did the movie have a meaning?
It was similar to Lilo And Stitch. Ultimately it boils down to ... families will stick together and work things out. (" ... no one gets left behind")
What was the best/worst aspect about the movie?
The best thing was that it was fun. The worst aspect was the predictable plot line.
How does this film compare to some of the other animated features recently released?
This film is similar fare to Ice Age. Fans of the Over The Hedge comic strip already know the characters and will enjoy watching them come to life.
Is it a movie that you would see again?
Are you kidding? I have kids and a wife who will put it on the perpetual loop once it comes out on DVD.
To whom would you recommend the film?
Of course it's a family-friendly movie, but I also think there is something for all ages and would be a great date movie.
On a four star rating, with four being the highest what would you rate the movie?
Three stars ,but it needed a little more unpredictability.
What's your favorite movie snack?
Popcorn with Junior Mints.Yes,mixed together.

What's your favorite movie?
With a nod to Happy Gilmore and the Austin Powers movies, I would have to say Forrest Gump.I left that movie exhausted. Great characters, actors, plot, spe-
cial effects - it had the whole package.
Who's your favorite movie buddy?
My wife,Angie.We can watch any kind of movie together. My pet peeve is people talking during the movie, and she respects that. Plus we get to snuggle.
What genre of movies do you like?
Probably comedy. They are the only movies I watch more than once.
Who's your favorite actor/actress?
Probably Jack Nicholson or Al Pacino - actors who get so into their characters that you forget that they are actors.
What's new?
My radio partner Hudson and I are still waking you up weekday mornings on Star 101.9. Plus on Saturday mornings from 6 to 7 a.m. I co-host a golf radio show called The 19th Puka with Rick Hamada on our sister station News Radio 830 KHVH.
Most Recent Comment(s):