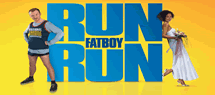 Wednesday - April 09, 2008

Movies Showtimes
Share

Stacey Shiroma
Owner of emi INK.
As Told To Kerry Miller
Where and with whom did you see the movie?
I saw it with my husband, Daniel, at Dole.
Overall, what did you think?
I thought it was a pretty good movie. It was a combination chick flick, British film, sports film rolled into one.
You are kind of newly married, so what about the couple in the movie - did they seem real with each other? What was their relationship like?
We got married in May of last year. In the opening scene, the main character leaves his fiancee at the altar. The rest of the movie is how he tries to make up for the horrible mistake he's made. I thought they were very real. He probably thought he wasn't good enough for her, which is why he left her in the first place. They came to a lot of realizations in the movie about their relationship and who they truly love.
How realistic was the story about the guy losing weight, doing the marathon?
He wanted to actually finish something that he started. It wasn't really realistic, like the drastic measures to try to win her back, but it was kind of nice to see.
This was comedy, right? Was it funny?
It was like a quirky romantic comedy. We both laughed through the entire thing. There's certain scenes that made me squirm in my seat. It was a pretty good laugh.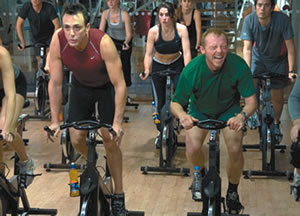 Overall message of the movie?
You have to realize what you have, and the grass isn't always greener on the other side.
What about the acting, did anyone stand out?
I didn't recognize many of the actors, but Hank Azaria was in there and I always enjoy his performances. Simon Pegg was pretty good, he was believable.
On a scale of 1-4 stars, what would you rate this movie?
Probably a ★★★.
To whom would you recommend this movie?
I think it's a good date movie. It has stuff that appeals to men and women in there.
What's your favorite type of movie to watch, and why?
I drag him (Daniel) to every romantic comedy that's out there, but we pretty much watch anything.
Favorite movie snack?
I like the kiddie-size popcorn.
What's new?
Working on a major redesign of my website right now, hoping to go live with that by the end of the month.
We're participating in the wedding expo at the convention center April 18 and 19. emi INK is a custom invitation studio I started about three years ago. We offer different styles, from Hawaiian and Asian to modern and contemporary. We work with brides and grooms. We try to create couples' perfect invitations.
Most Recent Comment(s):