Wednesday - February 16, 2011
By
.(JavaScript must be enabled to view this email address)

Movies Showtimes
Share

Justin "J-Irie" Lopez
DJ at KCCN FM100
With whom did you see the movie?
My girlfriend Nicole at Ward.
Overall, what did you think?
The 3D angle was good; I would describe the movie as the Travel Channel on steroids. I couldn't recognize anybody important; there weren't any big names.
The only actor I recognized from other movies was the guy who played Mr. Fantastic (Ioan Gruffudd) in Fantastic 4.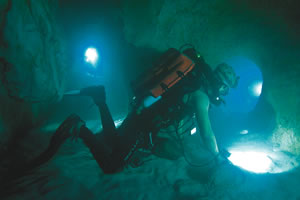 On a scale of one to four stars, how would you rate this film?
I would go right down the middle with ★★ 1/2. You could kind of tell what was going to happen, and the movie kind of dragged on.
What did you think of the cinematography?
The visuals were nice, especially with the 3D aspect. There was one angle where you look straight down into a cave, and that was pretty gnarly.
They made the caves and the underwater landscapes look like you were actually there.You could really tell that James Cameron (the film's executive producer, who utilized camera lens techniques he developed while filming the blockbuster hit Avatar) had an influence on the way the movie was shot.
Was the message/theme of the film clear?
The point was that they wanted to get the hell out of that hole! They wanted to get out of the cave, but it took forever.
Did you identify with any of the characters?
I couldn't identify with any of the leading characters, but one of the main char-acter's sons could never really get along with his dad, and they butted heads on everything.That's kind of realistic, I guess.
Would you buy this movie when it comes out on DVD?
If I had a 3D system I would, but if it was just in regular standard definition, no.
On a different note, what's new with you?
I host "The Aloha Lounge" every Saturday and Sunday from 7 p.m. to midnight on KCCN FM 100 (100.3 FM).Tune in for a wide selection of contemporary local music.
Most Recent Comment(s):