Wednesday - January 14, 2009
By Kerry Miller

Movies Showtimes
Share

Lititia Thomas
Site Manager, Aveda Lifestyle Salon and Spa Ala Moana Center
as told to Kerry Miller
Where and with whom did you see the movie?
I went to Ward Stadium and saw it with my husband, Michael Thomas.
Overall, what did you think?
I really enjoyed it.There were times when I was sad, there times when I was happy. It's a very unusual story.
What about the acting, did anyone stand out?
Cate Blanchett was beautiful in the movie.
And the special effects, the way they have the people go through the different ages, it's really believable. One of my favorites was the character Queenie, because she had so much love for Benjamin, she just loved him unconditionally and was a strong woman.
She's the one who adopts Benjamin when he's left at the doorstep and raises him as her own.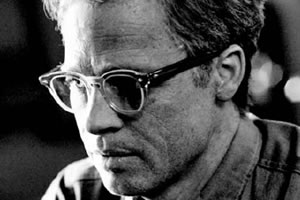 Was there a song in the movie's soundtrack that you particularly liked? Did the soundtrack contribute significantly to the movie?
You know, none of the music really stood out to me.
On a scale of one to four stars, what would you rate this movie?
I would give it ★★★★ .
To whom would you recommend this movie?
I think women of all ages, and husbands. I think really anyone who can sit close to three hours for one movie. It's a great love story, a great story about life and all the things you experience. There are a few funny moments, as well.
Without giving away the ending, what is one of your favorite scenes and why?
I would say my favorite part of the movie was when they finally meet in the middle when they're at the same age, beginning their relationship and having a great time.
Would you buy the DVD?
Yes.
Favorite movie snack?
Buttered popcorn, I love it.
What's new?
We're working on introducing some mini services so that people who are busy can take time out to renew and relax; smaller time frames and lower prices points for busy moms, busy professionals. We want to make sure they have a bit of wellness in their day.We're introducing a chair massage, 15 minutes for $20 - there's aromatherapy, hot towel, with focus on the back and neck areas.Same-day appointments only.
Most Recent Comment(s):