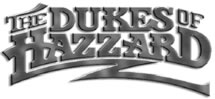 Wednesday - August 18, 2005

Movies Showtimes
Share

The Duke of Hazzard
Movie Review with Dita Holifield
Musician, Entertainer
As Told To Katie Young
Where and with whom did you see the movie?
I saw the movie with my brother- and sister-in-law, Troy and Terry Simeona, eight-time Hawaii Raceway Park local champion Leonard Barboza and his wife Vivian, and eight Marine and Navy enlisted friends at Signature Theatres Dole Cannery.
Overall what did you think?
Overall I thought it was a fun movie, and I really enjoyed myself because my brother-inlaw laughs really loud!
What was your favorite scene?
My favorite scene was at the end of the movie that showed the Hazzard County Road Rally and, of course, General Lee is crowned the winner.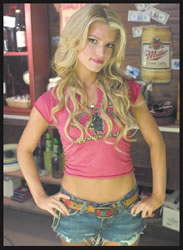 Did you have a favorite character?
My favorite character was Willie Nelson, who played Uncle Jessie. I got to open for him last year at the Waikiki Shell for his "Willie Nelson and Friends" concert, so it was fun to see someone I know on the big screen.
How would you rate the acting?
This is not a movie for people interested in Academy Award-winning performances. But it is a movie for people who are interested in motorsports and comedy, Dukes of Hazzard TV series diehard fans or anyone from the South!
How were the special effects?
There are lots of car-chasing scenes and cars jumping over just about anything you could imagine.
Did the movie have a meaning?
Not that I could tell, but I did appreciate the fact that the movie addressed the traditional meaning of the Confederate flag and challenged today's views on racism — in a comedic way, of course.
What was the best/worst aspect about the movie?
The best part of the movie, to me, was the soundtrack. As a musician/entertainer and a Texan, the Southern rock soundtrack was awesome! The worst part of the movie was that in the original TV series, Bo and Luke Duke were always good ol' boys, and in the movie version, Johnny Knoxville from Jackass and Seann William Scott from American Wedding are questionable characters with lessthan- stellar acting performances.
Is it a movie that you would see again?
No, but I will buy the soundtrack.
To whom would you recommend the film?
Anyone raised in the South or any diehard TV series fans.
On a four star rating, with four being the highest, what would you rate the movie?
one star
What's your favorite movie snack?
I saw the movie on a Tuesday night and it was dollar hot dog night, so I had two!
What's your favorite movie?
Birdcage — it's hilarious!
Who's your favorite movie buddy?
My husband, Ellsworth Simeona, because he pays for my hot dog habit.
What genre of movies do you like?
I like action and comedy flicks because I like mindless entertainment!
Who's your favorite actor/actress?
I like Robin Williams because he's so versatile.
What's new?
I've put my country band back together, Dita Holifield's Red-Handed, and we're playing all over town. Plus I host the award-winning show, Interisland Home Loans powered by Country Wide's Entertaining in Paradise on OC 16. My life is great!
Most Recent Comment(s):
For all comments click here.