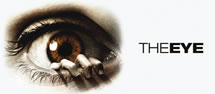 Wednesday - February 13, 2008

Movies Showtimes
Share

Dr. John Olkowski
As Told To Kerry Miller
Where and with whom did you see the movie?
We saw it at Koko Marina,me and my wife Tina.
Overall, what did you think?
We're not big scary movie fans. We've got a couple of little kids, so we don't usually go to scary movies.It was a lot of noises and action here and there. Overall, mediocre.
How realistic was the surgery aspect of the movie? Is it realistic that someone can get a corneal transplant and see after being blind most of their life?
A lot of it wasn't very realistic.No.1,you never do both eye transplants at the same time. Second thing is the patient never recovers that quickly.Third, the whole cellular memory issue,that never happened in a billion transplants done over the past 100 years. It's all entertainment, though.Forty-thousand (corneal transplants) a year are done in the U.S. This is the 102nd year since the first transplants were done. Hopefully, at some point in the future, there will be a synthetic corneal material.Currently, we rely on people, so we encourage people to become eye donors.
What about the rest of the story? Did you like it? Was it scary or believable?
It was semi-believable.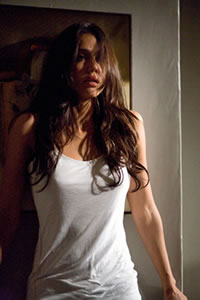 This is remake. Did you see the original movie?
I did not. I just heard about that. It was a remake of a movie from Hong Kong,I believe.
What about the acting? Did anyone stand out?
Not particularly.
On a scale of one to four stars, what would you rate this movie?
★★.Most of the movies I see now are cartoons.
To whom would you recommend this movie?
No one really comes to mind.
Favorite movie snack?
Popcorn and Raisinettes. That has developed after being married for 10 years.My wife likes popcorn and Raisinettes.
What's new?
If anyone wants to find out about being an eye donor,they can check out www.restoresight.org or they can call me at 735-1935, or www.eyesighthawai.com. There's actually a new method of doing corneal transplants, it's going to revolutionize cornea transplants. It's using a laser to cut the donor's cornea and the recipient's eye.You can cut it in a special zigzag pattern.I've got this special laser,the only one in the state.There's only a couple dozen in the U.S.We used to use a little hand-held cookie cutter.It's just a quicker healing response.The procedure is called IEK, Intralase Enhanced Keratoplasty. It came out about a year ago. This is going to be one of the biggest advances for cornea transplants in the last 100 years.
Next week: a new movie, a new celebrity
Most Recent Comment(s):