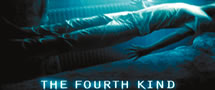 Wednesday - November 18, 2009
By
.(JavaScript must be enabled to view this email address)

Movies Showtimes
Share

Michelle Bradley
Instructor, Astronaut Academy, Island Pacific Academy
Where and with whom did you see the movie?
I saw it at Mililani 14 Theatre with my husband, Norm Bradley.
Overall, what did you think?
It was an unexpected movie.I liked the actress Milla Jovovich from before (Fifth Element), but this wasn't like anything else she has done.
On a scale of one to four stars, what would you rate this movie?
As far as a movie goes, it was ★★. It was trying so hard to be a documentary that it wasn't entertaining like a movie usually is.
What did you think about the split-screen effect (real footage with acting shown at the same time)?
The split-screen effect was good for portraying the movie as a documentary. Having the "actual" footage next to the acted-out footage was helpful.
Did it seem believable?
As a science person, I walked out of there with more questions than answers.I don't believe the movie, but it made for a great debate with my husband!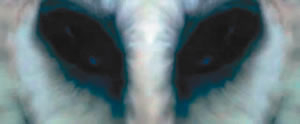 Was it scary?
It was scary.A movie that depicts everyday people getting abducted without their knowledge makes you think,"Could that happen to me?" and that makes it scary. A few of the scenes made me and the audience jump so high my popcorn nearly went flying!
To whom would you recommend this movie?
I would recommend this movie to people who liked the movie The Blair Witch Project.
Was the movie as good as the previews made it out to be?
I think the movie delivered on the scare factor,but it wasn't that believable to me, although the actors talked to the audience directly about the validity of the movie.
Without giving away the ending, what was one of the scariest scenes and why?
The scenes that start off quiet but then suddenly the actor reacts by screaming got me.
On a different note, what's new with you?
I teach middle school science at Island Pacific Academy. Along with my co-teacher, Jennifer Higa, we teach an exciting course called Astronaut Academy for our seventh-graders. Through an integrated math-science curriculum we teach inquiry-based, hands-on lessons about actual astronomy to our students.We conduct data collection using large radio telescopes in conjunction with NASA and the GAVRT Radio Telescope Team.
Island Pacific Academy is a college preparatory, pre-K through 12th grade school located in the heart of Kapolei, directly behind the Kapolei Library. Our address is 909 Haumea St., Kapolei. Call 674-3523 for more information.
Most Recent Comment(s):