Wednesday - November 12, 2008
By Kerry Miller

Movies Showtimes
Share

Kristina Lum
Mrs. Hawaii 2008
as told to Kerry Miller
Where and with whom did you see the movie?
I went to the Koko Marina Theater with my husband Kevin.
Overall, what did you think?
I think it's a great movie for the teenage crowd. My husband and I were counting the teens in the room. There was like two of us and 20 of them.
What about the acting? Did anyone stand out?
Zac Efron (High School Musical), I recognized him. It wasn't bad, I think, just because it wasn't an all-star cast.
Was there a song in the movie's soundtrack you particularly liked? Did the soundtrack contribute significantly to the movie?
Yeah, they did have some scary music at some point - it was more so that foreboding music, so you know something's coming. It definitely had me scared a couple of times. My husband doesn't like scary movies; this was a challenge for him. It was the first scary movie we've seen together.
Are you a fan of scary movies? How did this movie rate as scary?
Yeah, I like scary movies. I would say I'd give it a 6 on a 1-10. I find the movies that are conceivably a little more realistic, those I find scarier than aliens and stuff.
Do you have kids? Would you take them to see this, or is it too scary?
I don't have kids. I would recommend the movie to young adults, age 17 to early 20s.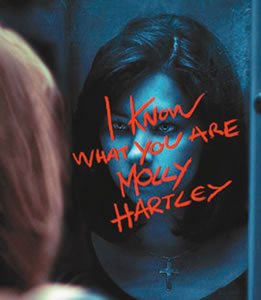 On a scale of one to four stars, what would you rate this movie?
I'd give it ★ ★ .
Favorite movie snack?
Well, I love those Icees, strawberry Icee, and popcorn with a whole lot of butter.
What's new?
I am a behavior specialist at Nuuanu Elementary and enjoy providing counseling services to an incredible group of kids, as helping children is a passion of mine. I recently helped out at Kids Day at the Capitol, which was a lot of fun. I also participated in the Susan G. Komen Race for the Cure with and in honor of my mom, who is a breast cancer survivor. I recently spoke to the eighth-grade class at King Intermediate School, which was a wonderful experience. As for now, I am looking forward to working with the Ronald McDonald House and Prevent Child Abuse Hawaii in the upcoming months, as well as the Susan G. Komen organization, speaking at other schools, modeling, spending time with my husband and being a mom to my dogs.
Most Recent Comment(s):