Wednesday - October 20, 2010
By
.(JavaScript must be enabled to view this email address)

Movies Showtimes
Share
Miss Teen
All American 2010
Where and with whom did you see the movie?
I went to Ward Theaters and saw the movie with my mom. It was time for a girls night out.
Overall, what did you think?
Overall I thought it was a great movie. I had no idea how Facebook was created, so after watching the movie I was really shocked. I was fascinated by all the drama.
On a scale of one to four stars, what would you rate this film?
I would give the story line ★★★★,and Justin Timberlake ★★★.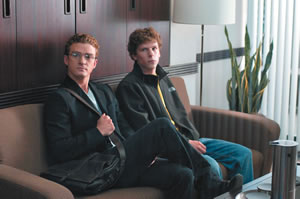 Without giving away the ending, what was one of your favorite scenes?
I really got a kick out of the main characters' responses to the interrogation in all of the litigation scenes. He really knows how to put people in their place.
Was the message/theme clear to the audience?
The message was crystal clear, because even my mom, who doesn't have a computer and never used Facebook, could relate.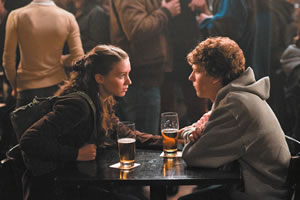 To whom would you recommend this movie?
I would recommend this movie to teenagers and adults,whether they have Facebook or not. There were some scandalous scenes in the movie that would not be appropriate for younger viewers.
Is the movie worth the ticket price?
Yes, I think the movie was well worth the ticket price. It had a lot of dry humor in it. You have to go see it now, before it's all over Facebook, "LOL."
What is your favorite movie snack?
I just absolutely love the sour water-melon gummies. I have to eat it right after I finish my popcorn with mochi crunch and a hint of salt.
On a different note, what's new with you?
I have been busy with my Miss Teen All American national title making appearances. I was in the floral parade, the youth day at the Capitol, and just did a spot on the KHON2 morning news for loco boutique, supporting breast cancer awareness. I also have been doing some work with the Prevent Child Abuse Hawaii program.
Most Recent Comment(s):