Wednesday - September 29, 2010
By
.(JavaScript must be enabled to view this email address)

Movies Showtimes
Share

Adrian Kamali'i
President, PAE'AINA Communications
Where and with whom did you see the movie?
I saw the movie at Ward Theatres with a business partner and another friend of mine. It was a much-needed break.
Overall, what did you think?
I was expecting a lot more action. It turned out to be a little slow - all the action happened in the first five minutes. I thought it was more of a chick flick, honestly. There was a guy snoring behind me, if that is any indication.
On a scale of one to four stars, how would you rate this film?
★★ 1/2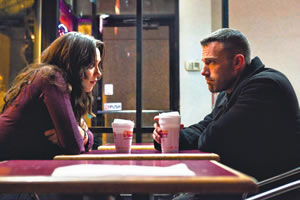 Was the message/theme clear?
I think there were a few messages. It seemed Ben Affleck's character had this dichotomy surrounding his lifestyle throughout the movie. He always wanted to do the right thing, but having grown up where he did, and being surrounded by crime his whole life he always seemed to steer in the wrong direction.
Without giving away the ending, what was one of your favorite scenes?
Oh, let's see, during the robbery scenes the robbers used these nun masks. I thought those were pretty cool.
To whom would you recommend this movie?
I think people who like chick flicks with a hint of action will enjoy this one.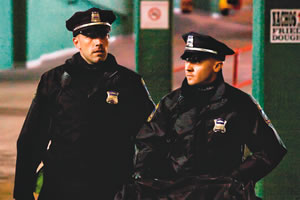 What about the acting. Did anyone stand out?
I thought Ben Affleck did a good job, he had his Boston accent down.The acting was done pretty well overall.
On a different note, what's new with you?
Public relations-wise, my company is doing well. We are gearing up for the state Legislature, which will be in session this January.
Oh, we are also getting ready to launch my sister Amy Hanaiali'i's new album, Slack Key Masters featuring Amy Hanaiali'i.
Most Recent Comment(s):