Wednesday - May 18, 2011

Movies Showtimes
Share

Prie Falaniko
Hip-Hop Artis
Overall, what did you think?
The movie THOR was great, an overall inspiring film. I would recommend everyone to see this film. It had a little of everything - humor, a mini-love story and, of course, the action. What separates this Marvel film from the others is that he does most of his damage in another galaxy. Most Marvel films are all based on Earth. Thor on the other hand is a beast in his galaxy and ours as well.
Spiderman don't got anything on Thor.
On a scale of one to four stars, how would you rate this film?
★★★★! Like I said before, beasting it on another planet, that deserves more credit.
Was the message/theme of the film clear?
Yes, the movie had an awesome message along with grade-A HD quality. The message was simple and understandable. Thor got sent back to Earth to grow up, get some sense knocked into him and to realize that with great power comes great responsibility. I won't go into the rest, but I will say that he learned his lesson the hard way.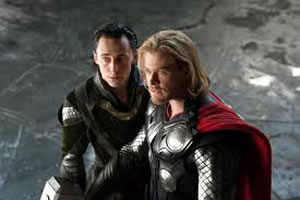 Did you identify with any of the characters?
Yes, I did, Thor. Thor took what he had for granted, then realized what he had and sacrificed his life to earn it back. I can use him as an inspiration. I realize that I'm blessed to be doing what I'm doing and will be sure to not
To everyone, I would say if you like action, comedy and outer space, this movie will definitely keep you entertained.
Would you buy this movie when it comes out on DVD?
Yes! I would buy two copies, one on Blu-ray.
On another note, what's new with you?
I am an MC out of Hawaii who represents optimism in hiphop. I feel Hawaii has a scene that is hungry and ready to be heard outside of our own circle, and I feel that I am one of many Hawaii artists who is ready to take on the challenge. I will also be releasing a mixtape later this summer called "Room Service."
I'm sure my supporters in Hawaii will be very pleased. I've been working long and hard and put my heart and soul into this one. I'm definitely excited for it to be released. I also have some upcoming shows as well. I will be performing at Jazz Minds Art and Cafe on May 20 for the four-year anniversary of "Hip-Hop At The Trops" at Tropics Cafe.
Most Recent Comment(s):