Wednesday - July 13, 2011
By
.(JavaScript must be enabled to view this email address)

Movies Showtimes
Share

Jeff Eligio
Automotive Technician/ Honolulu Ford
Where did you see the movie and with whom?
Consolidated Ward 16 with my girlfriend.
Overall, what did you think of the movie?
If you're looking for a movie with great visual effects and action sequences this is it ... good entertainment. But, if you're a fan of the series as I am, this movie will leave you wanting more with the storyline.
On a scale of one to four stars, how would you rate this film?
I would rate this film ★★★.
Was the message/theme of the film clear?
Enslaving one race to ensure the survival of another is never a good thing, but Optimus Prime shows that even 60-foot-tall alien transforming robot cars can be more "human" than human beings themselves.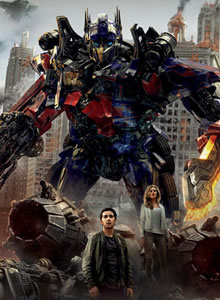 Did you identify with any of the characters, or cars/vehicles featured as Transformers?
I would have to say Sam's (Shia LaBeouf) character due to the fact I wouldn't mind having a robot guardian that transforms into a car and takes me wherever I need to go. But it would have to be a Mustang instead of a Camaro ... just saying. Ha!
To whom would you recommend this movie?
Since there are some adult themes in the movie, it's best to leave the young ones home for this one.
Would you buy this movie when it comes out on DVD?
Yes, I need to complete my set!
What's new with you?
As a member of the Hawaii Performance Mustangs Car Club, we are currently organizing our fourth annual "Rumble on the Roof" all-Mustang car show Sept. 18 at Honolulu Ford. Our club participates in community activities such as the Hawaii Foodbank Food Drive, Toys for Tots and other various charitable causes.
Most Recent Comment(s):