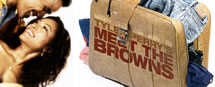 Wednesday - April 02, 2008

Movies Showtimes
Share

Norma Spierings
PACT, Parents and Children Together
As Told To Kerry Miller
Where and with whom did you see the movie?
I saw it with my son Ian, 17, at Pearl Highlands.
Overall, what did you think?
I wasn't too impressed. I didn't like it too much.They were trying to tell two different stories - one was a comedy and one was more serious.They mixed the two together. It didn't really work for me.
As a mom, do you relate to anything the main character goes through?
Absolutely. The initial story of the single mom and her struggle - it was very interesting, very real. When they started the whole other part of the movie, when they met the Browns, it was totally like it was two different movies. Her struggles as a single mom with a teenage son, that was very real. Angela Bassett is a great actress, so she was able to pull that off.
You work for PACT, which supports family togetherness. On that note, how realistic was the family bonding?
As I said, the real-life stuff of the single mom - having three children, having to deal with a father who doesn't pay attention, and having to be on her own - happens all the time. Here in Hawaii, too, there are a lot of single mothers. Each child with a different father, that happens here, too. Having to care for your kids by yourself, suddenly losing your job, how you deal with that and stay strong to get through the problems - it's about working together to work through problems, finding your own strength.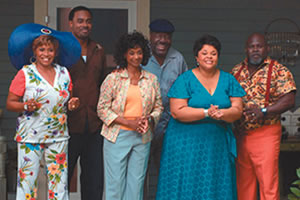 What about the acting? Did anyone stand out? (Tyler Perry, Angela Bassett)
Angela Bassett, she made the part where it was her life. Definitely, she's a great actress. That's why it was harder for me later on (with) the slapstick comedy; it just didn't work for me. I think if it was just a comedy, it would have been easier to watch a movie that was just kind of silly. Having that serious part, it just didn't fit together.
On a scale of one to four stars, what would you rate this movie?
★★
To whom would you recommend this movie?
If you're a Tyler Perry fan, when the part came up where she met the Brown family, people were laughing out loud. They loved it.
Favorite movie snack?
Popcorn, always popcorn, no butter. And we share.
What's your favorite type of movie to watch and why?
I guess I would say comedy and adventure.
How often do you go to the movies?
Not often. Afterwards, I usually (watch) on video.
What's new?
I think the main thing is for PACT that we have Kid's Day coming up on May 7. It's our largest fundraiser. Kids Day is an event where we have a contest that it's connected to. Celebrities, the mayor, the governor all come.The theme this year is "The Ocean and Me."We publish all the winners (in a special newspaper). Contest information goes out to every public and private school on Oahu. It's open to everyone. The school teachers work in the classroom with kids and send their writings in to PACT (www.pacthawaii.org).
Most Recent Comment(s):