Wednesday - June 15, 2011
By
.(JavaScript must be enabled to view this email address)

Movies Showtimes
Share

Tommy Heffernan
Strength Coach
University of Hawaii
Overall, what did you think?
The movie had a good storyline and the film was full of action. It gave a lot of information on the origin of the X-Men.
On a scale of one to four stars, how would you rate this film?
I would rate it ★★★.
Was the message/theme of the film clear?
Yes, they did a good job of going back in time and highlighting different events that led to the creation of the characters and the origin of the X-Men as we know them.
They also did a good job of incorporating specific events in history, such as the Cuban Missile Crisis and Cold War, into the movie to make it seem more realistic.
Did you identify with any of the characters?
I can understand Magnito ... his past experiences formed who he is. He was tired of being treated differently. I can understand his character better as a result of seeing the movie and what events led him to make the choices he did.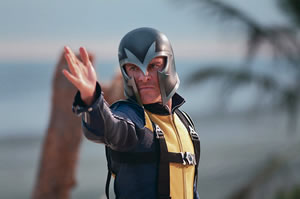 Did it remind you of any other work in film?
It stayed true to the previous X-Men films. It was a lot like Wolverine.
Who would you recommend this movie to?
Everyone - it's good for couples, families and singles alike. Mutants, especially, would enjoy it!
Would you buy this movie when it comes out on DVD?
Yes!
On a different note, what's new with you?
We're getting ready for (my daughter) Hilina'i's Walk on Saturday, June 18. I will be walking 38 miles from Hauula School to Variety School in Diamond Head to raise funds to keep her at Variety School. It's also to promote awareness for children with special needs in Hawaii. We have a blog if anyone would like more information: HilinaisWalk.BlogSpot.com. If you would like to make a donation, they can be sent to Hilina'i Heffernan at 45-212 Makahio St., Kaneohe HI, 96744, or deposited at American Savings Bank in the account named "Friends of Hilina'i Heffernan." We will continue to do whatever is needed to make sure she is able to attend Variety School and receive the services she needs. Hilina'i continues to be the driving force in our lives. Despite the daily challenges that come her way, she never complains and continues to be a very loving and caring person. She is truly special, filled with love and compassion for others and is a shining light in our lives.
Most Recent Comment(s):