Wednesday - June 07, 2006

Movies Showtimes
Share

X-Men The Last Stand
Movie Review with Joji Yoshida
Actor, Stuntman, Columnist
As Told To Katie Young
Where and with whom did you see the movie?
I saw the movie at Koko Marina 8 Theatres in Hawaii Kai by myself, boo hoo ...
Overall what did you think?
I was entertained in a comfy environment for awhile. But they really took away a lot of the original characters and added new characters, but there's no back story to the new characters that were introduced. For example, they did away with Scott's character and didn't justify how or why that happened.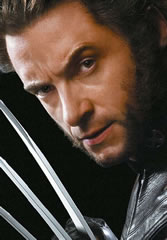 What was your favorite scene?
The flying Golden Gate Bridge. I've been on that bridge many times and it was neat to see the visual effects.
It looked real.The one key thing about the bridge scene was the special effects people paid attention to minute details like the bolts and the shredded steel. It was very detailed in the little things people might not normally notice.
How did this X-Men compare to the previous X-Men films?
It was the same type of action, just different directors. I actually liked the first two X-Men films better than this final one because there were a lot of loose ends they didn't explain. Especially because this is the last one,for the fans there are a lot of unanswered questions. That was disappointing.
Did you have a favorite character?
I like Rogue by a mile.Anna Paquin is an incredible actress!
How would you rate the acting?
The acting is top notch when you have Halle Berry and Hugh Jackman.
How were the special effects?
The slow-motion effects added to some of the dramatic scenes.
Did the movie have a meaning?
For me, the meaning was to accept people for who they are despite their physical differences, ethnicity, religion or financial status. No matter what, you should treat people the same way.
What was the best/worst aspect about the movie?
I don't think there was really a best part. It was entertaining,but it wasn't like I was watching The Godfather or one of the classic movies I prefer. But the worst aspect was that they really diminished Rogue's part to minimum and so they wasted Anna Paquin's talent.
Is it a movie that you would see again?
Yes, when it's released on DVD.
To whom would you recommend the film?
I'd recommend the film to all Halle Berry fans; she's gorgeous in this film. I'd also recommend it to kids to young adults. There's no overt sexual content and the language is pretty clean. I didn't hear a single bad word.
On a four star rating, with four being the highest, what would you rate the movie?
Three stars.
What's your favorite movie snack?
Gummi bears and Raisinets.
What's your favorite movie?
My favorite movie is American Graffiti by George Lucas.It's a great story, the acting is great and I really like the '60s soundtrack throughout the movie.
How often do you go to the movies?
I only go when it absolutely needs to be seen on a big screen with THX surround sound like Star Wars.
Who's your favorite movie buddy?
Someone who has a pleasant scent. What genre of movies do you like?
I like thrillers because I enjoy jumping out of my seat!
Who's your favorite actor/actress?
My favorite actor is James Dean. His films were the catalyst for me becoming an actor.
What's new?
I'm going to be onstage with Joe Moore in his play Unlikely Lawman at Mamiya Theatre, which opens June 8.
And I'm still writing a column about the local cinema scene for MidWeek's weekend edition.
A Dreary 'Break-Up'

Next week: a new movie, a new celebrity
Most Recent Comment(s):