Wednesday - October 27, 2010
By
.(JavaScript must be enabled to view this email address)

Movies Showtimes
Share

Renee Rokero
Psychotherapist and Relationship Specialist, LCSW
Where did you see the movie?
I saw the movie at Kahala Theaters, in between appointments.
Overall, what did you think?
I did like and enjoy the film. It isn't a film that will make a tremendous imprint on your life for a long time. It is a casual, melodramatic-type of film.
On a scale of one to four stars, what would you rate this film?
★★★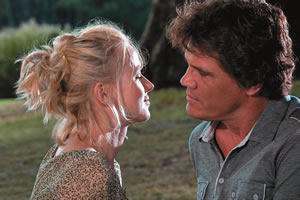 Without giving away the ending, what was one of your favorite scenes?
Honestly, there weren't any moments that really stood out. The whole movie has that Woody Allen-type of slow flair and feel to it.
Was the message/theme clear?
Yes, the themes were all clear, to me. I was able to see aspects of all my clients in the characters, relationships and plot in the movie.
Did it remind you have any other work in film?
You know, the concept and the theme really did not seem new to me at all. I have seen it repeated in a lot of other typical drama movies.The Woody Allen feel made it a bit unique. It kind of repeats the life lessons portrayed in other movies of its type. It is not a high-drama movie, very easygoing.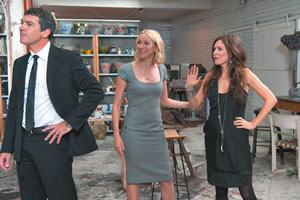 To whom would you recommend this movie?
I would recommend this movie to a mature, ecclectic audience. Definitely for people in relationships.
Did you identify with any of the characters?
Because of my profession, all the characters did stand out. I really enjoyed the characters, the issues in their lives were certainly well-developed. I could relate personally and professionally.
Is the movie worth the ticket price?
It wasn't, really. It's kind of a movie I would wait until it came out on DVD to watch.
On a different note, what's new with you?
I continue to help men and women in relationships. I have made my passion my career and my career my passion. Couples come into my office feeling helpless and hopeless, I try to help them realize there are options, even though it may feel over. I enjoy trying to help improve relationships, the type of relationships that were depicted in this movie.
Most Recent Comment(s):