A Look At Possible Oscar Nominees

By
.(JavaScript must be enabled to view this email address)
Wednesday - January 11, 2012
|
Share

Del.icio.us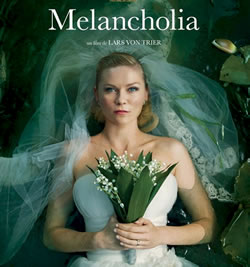 A truly visionary film — the author's best of the year. Photo from Bob Jones
What's a "best movie"? My wife and I would disagree on that. She leans to the "did it entertain me" side. I demand something breaking new ground.
Entertaining is No. 2 on my priority list. No. 1 is getting out ahead of the ordinary. So Life Is Beautiful, Benjamin Button, Catfish and The Hurt Locker were some of my earlier "bests."
Scott Gwin of Cinema Blend says, "There are two things American audiences tend to love more than anything else raunch comedies and sequels."
Brad Pitt at age 47 has become a great actor. Leonardo DiCaprio, 37, finally made his chops in J. Edgar. Robert Downey Jr., 46, is smashing. Tom Cruise, 49, is not. Robert DeNiro, 68, is a goner. So is collagen-lips Angelina Jolie, 36. Alec Baldwin, 53, is on the dud list after tweeting that American Airlines is "where retired Catholic school gym teachers from the 1950s find jobs as flight attendants." And why isn't Charlize Theron (Monster, Young Adult) on the A-List like Meryl Streep and Gwyneth Paltrow?
Those ponderings aside and my distaste for having actor-gender categories and Best Supporting Actors rather than everyone in for Best Actor here are my picks from 2011:
Best U.S. Movie: I was hoping I could say The Descendants. But as TIME's reviewer Richard Corliss wrote: "I'm a notorious softie, and I found things to like about the film, most particularly George Clooney's performance; but I remained untouched."
Then along came Lars von Trier and Melancholia. That's a truly visionary film! Quoting Corliss again: "If you had to pick one movie to take to a desert island when the world is ending, you might well choose Melancholia." Kirsten Dunst won best actress at Cannes. Melancholia won best film at the European Film Awards. My best, too.
Best Foreign Movie: Incendies (Scorched), a French-language film that drew big numbers at Kahala Theatres.
Best Actors: Octavia Spencer as Minny in The Help. Just as her co-star Viola Davis outshined Meryl Streep in Doubt in 2008, Spencer out-acted Davis in this lovely film. Brad Pitt for Tree of Life and Moneyball. Best new actor: Shailene Woodley in The Descendants.
Best Ensemble Cast: Paul Giamatti, Amy Ryan, Alex Shaffer, Bobby Canavale and Burt Young in Win Win.
Best Action Movie: Fast Five with Vin Diesel and The Rock. It cost $170 million to have all those car and bus crashes and incredible shoot-'em-ups.
Big Picture Disappointments: Harry Potter and Rise of the Planet of the Apes. Also Tree of Life, an incoherent head trip like watching 150 minutes of that last half hour of 2001: A Space Odyssey.
Best Special Effects: Detective Dee and The Mystery Of The Phantom Flames.
Best Reviewer: David Denby (New Yorker), who said Harry Potter reminds kids that the world of wizards and witches is full of plotting and conspiracy, just like the adult political world.
"A" For Foreign MovieShowing: Kahala Theatres has eclipsed the Doris Duke Theatre with top-level for-eign films. This past year we got Incendies, 13 Assassins, Detective Dee and City of Life and Death. Thank you, Consolidated!
Most Recent Comment(s):