Abercrombie's Arrogant Attitude

By
.(JavaScript must be enabled to view this email address)
Wednesday - July 06, 2011
|
Share

Del.icio.us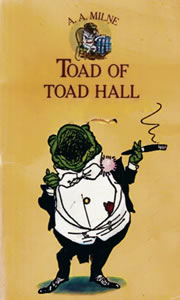 Is Gov. Abercrombie too pushy and arrogant?
Welcome to the Time of General Hawaii Unhappiness and Fear. Payday money and optimism are down.
The price of July 4 hamburger and weenies and buns up. Three wars. No more Friday Furloughs but a huge amount of budget cutting. Can Ansaldo build our trains OK after screwing up in Los Angeles?
No game-changing moves yet by New Day Gov. Neil Abercrombie; some definitely smacking of Toad of Toad Hall, the Kenneth Graham and A.A. Milne book-and-play character known for sporadically indulging his impulsive ego desires.
The Legislature wouldn't raise income or excise taxes the most transparent way to do it except for that half-percent rail tax on Oahu. Not even to pay for our schools. The schools budget has been slashed.
Gov. Neil wanted to tax pensions. Sensible idea. Uncle Sam does. Why not us? It's income. The Legislature said no. OK. A wise governor figures a way to sell it next year. No, here's what Abercrombie told Honolulu Civil Beat when asked, "How are you going to counter the AARP if you come back next session with the same bill?"
Governor: "I'm not going to counter them, I am going to roll over them."
Civil Beat: "You're going to roll over them?"
Governor: "Yeah. Because 'them' is really the hierarchy that's in there the ones that are getting the salaries and their own pensions and represent the national AARP. This is not a democratic organization."
Toad is lovable and has his heart in the right place but he's arrogant as can be.
And Abercrombie casually and unthinkingly dissing the NFL and our money-making Pro Bowl deal. Toad alternates between deep remorse for his arrogance and having relapses of it.
One positive move was signing Act 55, which allows the state to sell some property for publicprivate partnerships on projects such as office space, hotel, residential or timeshare use. I've long written in favor of privatizing our smallboat harbors.
But why isn't he moving to dump future public worker pensions in favor of defined-contribution 401(k) plans to save us millions? Or calling for a gay marriage law?
Some good legislators just do not make great administrators. That may define Abercrombie.

The year 2012 could be Ed Case's ticket to the U.S. Senate. Rep. Mazie Hirono has not generated hot buzz.
Linda Lingle was the furlough and "whoopieIraq-Bush-Palin" governor. Rep. Colleen Hanabusa remains a question mark, as does former (briefly) Rep. Charles Djou and exmayor Mufi Hannemann, the latter two more likely to be U.S. House candidates.
Wannabe mayor Panos Prevedouros is raising money to run again. His main leg of support are the anti-railers. Panos might go down as the Harold Stassen of our time. Stassen was the Republican who sought the U.S. presidency eight times, and never won.
Most Recent Comment(s):