Going Too Far To Protect Kids

By
.(JavaScript must be enabled to view this email address)
Wednesday - March 12, 2008
|
Share

Del.icio.us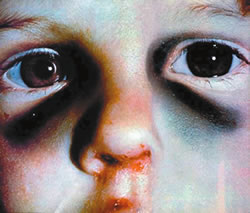 Child abuse is a horrendous crime
The Lingle administration wants some tougher Child Protective Services laws, triggered by that Cyrus Belt baby-tossed-on-freeway case and last year's child who was nearly starved to death.
We get outraged by child abuse and so it's easy to get behind House Bill 3134 (Senate version is deferred) to require Child Protective Services within one year to re-enter the homes of children who previously had been reported by anyone as possibly abused even though the report had been investigated and no abuse confirmed.
Yes, those italics are right. Somebody - even an ex-spouse with a grudge - may have reported suspected abuse. It was investigated. Nothing was found. Case was closed. Now CPS returns to investigate again.
We should stand up for children who have no voice. We should also be leery of things that move in the direction of Big Brother peeking into our households without due cause. CPS should have no greater home-entry right than any police officer.
Will some children be abused by their parents? You bet. I was by mine and not even the doctor who sewed up my scalp raised a peep with police. I bet I could find thousands of stories of child abuse in Hawaii.
The question is, what should allow CPS this kind of access to you and your children?
If it's Bill 3134, then every parent could be a phone call away from a scene in Ray Bradbury's Fahrenheit 451 - "we're coming in because it's been reported you may have a book in your house." In this case, "someone told us you may be mistreating your child."
Do you trust CPS to make good decisions in each case they investigate based on someone's report? Consider what the state auditor wrote about it: "We found that the Child Protective Services System, the State's child abuse and neglect database, remains unreliable, resulting in inaccurate, incomplete, and outdated case information for decision makers."
The proposal plays into the hands of anti-government-encroachment groups such as the John Birch Society, which hates CPS, already and claims loudly that "social workers can terminate parental rights on a whim and order police agencies to enforce those whimsical decisions at gunpoint."
Others such as Fight CPS Inc. make a case that the agency is "seeking to create a compulsory home visitation system, through which agents of the state will be able to subject parents to regular scrutiny - and determine whether or not children, as state property, will be permitted to remain with questionable parents."
Those are not all crackpots - although the Birchers come close. They are people armed with court decisions that limit how CPS gets into homes (Calabretta v. Floyd, 189 F.3d 808 1999; also Doe v. Heck No. 01-3648, 2003 US App. Lexis 7144). Those decisions would be ignored by our Legislature at great peril.

If you read one pocket book this spring, make it John Grisham's only non-fiction work, The Innocent Man.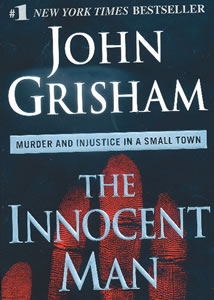 Grisham's only non-fiction work
It's the story of how incompetent cops, incompetent prosecutors and incompetent judges in Oklahoma railroaded Ron Williamson and Dennis Fritz onto Death Row for 12 years for a murder they demonstrably did not commit. The two were represented by a court-appointed blind lawyer who mounted a half-assed defense. Only some dedicated pro bono lawyers got Williamson and Fritz freed. Then the right person was identified by DNA and convicted.
It's a powerful argument against elected judges, which we do not have in Hawaii.
Dennis Fritz said the day he was freed: "When you don't have any money to defend yourself, you're at the mercy of the judicial system. Once in the system, it's almost impossible to get out, even if you're innocent."

Does John McCain qualify under the Constitution as a "natural born" American eligible to run for president? I sure hope so.
McCain was born to a military family in the Panama Canal Zone - not in America. I say I hope that qualifies him not because I want him as our next president - heavens, no! - but because I'd hope my daughter can run for that office some day. She was born to me and my American wife when I was a reporter in Vietnam.
But she's as "natural" as any American can be!

I've been puzzled why the Charley's Taxi people keep beating against the fixed-guideway transit system. A letter from CT's Darci Evans to the City Council makes it all clear.
"Unfortunately some people remain severely ignorant of the fact that taxis are a form of public transportation. However, they are not subsidized by the government (thus, the public), like TheBus is and TheRail would be."
Most Recent Comment(s):