Governor Lingle And The Liu Ruse

By
.(JavaScript must be enabled to view this email address)
Wednesday - November 05, 2008
|
Share

Del.icio.us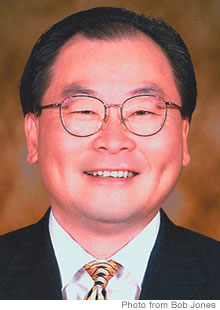 Ted Liu
It's res ipsa loquitur - the thing speaks for itself - that Gov. Lingle should have fired state business director Ted Liu for incompetence and malfeasance.
Any reasonable person must conclude that upon reading the Senate Investigative Committee findings on how Liu awarded management of the state's $8.7 million Hydrogen Investment Fund.
Remember how quickly Lingle called for the head of Tourism Authority chief Rex Johnson, an ally of Hawaii Democrats, when he screwed up? In the Liu case - sheer misdirection of state money rather than a mild e-mail indiscretion - you must conclude that Lingle or one of her top operatives was complicit in the ruse. Or else Liu would certainly be out the door.
If the story eluded you, Liu ignored advice he was legally required to take (the law against favoritism) and awarded a lucrative contract not to the No. 1 or No. 2 qualified bidders, but to No. 3 that was fronted and advised by Lingle's well-moneyed supporter Barry Weinman. (Barry and his wife, Virginia, are very active in local GOP politics and are major donors to UH.)
The finding of wrongdoing came from a Senate panel of four Democrats and one Republican which agreed on the following with no dissent from the GOP's Sam Slom:
* Liu sought to manipulate the procurement process and bypass procurement laws and rules and steer the hydrogen fund management contract to his favored bidder (Weinman's associates.)
* Liu had a pre-existing personal relationship with Weinman, which he concealed during questioning by the senators.
* Liu allowed Weinman to be involved in the preparation of the Request for Proposals (RFP). And that even after being directed by the State Procurement Office to award the contract to the highest ranked bidder, Liu continued to resist and sought to cancel the entire RFP.
In other words, Liu did everything he thought he could get away with to make sure Weinman's people got the contract regardless of fees or expertise.
Liu's claim that it was just an "oops" kind of thing and he wasn't that familiar with the bidding rules is a laugher for all who know the process and how government contracts wind up in friends'hands.
I don't buy Liu's mea culpa. The Senate committee didn't buy it. And Lingle should not have bought it.
That's why I say either she or someone who works for her set this one up and hoped the companies aced out would keep silent in hopes of future business and certainly not publicize the Weinman connection. They didn't, and they did.
As the investigative committee said: "There is a reasonable belief that the actions taken constitute a knowing and intentional violation of State procurement laws and rules by the Director and his top management team." I'd have added "and likely the governor's office."
The next laugher is that by law the findings have to go to the state attorney general to determine if there was a breaking of the law that requires prosecution. That means to Lingle appointee Mark Bennett and the deputies he has appointed. Would you expect from them anything other than "Nope, no violation of law, just a minor screw up" by Liu and his office minions Ken Kitamura and Maurice Kaya, who went along with the shuffle-pass to Weinman?
You have to wish at a time like this that we had an elected, independent attorney general who might have opened his own investigation and might have nailed Weinman as well as Liu, Kitamura and Kaya.
If this shabby scheme gets swept under the rug, we go down as one of those notorious political entities where contracts-to-friends is so prevalent that no citizen expects otherwise.
Most Recent Comment(s):