Imagining No Political Parties

By
.(JavaScript must be enabled to view this email address)
Wednesday - August 27, 2008
|
Share

Del.icio.us
Linda Lingle speaking at the GOP convention? Bizarre. She who pronounced W to be the best president we've ever had? She, a lifelong Democrat and Teamster groupie until there was no open Democrat seat on the Maui County Council? Field day for journalists.
The conventions are an opportunity to resuscitate an old idea of mine - even though my MidWeek colleague Dan Boylan and my spouse will say it's cuckoo: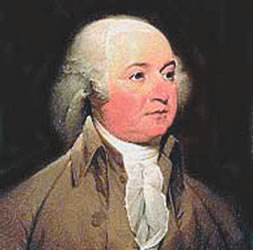 Adams started the first party
Political parties don't matter any more.
Our country's founders never envisioned any. They didn't put anything about them in the Constitution. They figured landowners and businessmen (no women or non-whites) would be elected to meet periodically to do the public's business. They didn't consider the general public smart enough to have a say in that.
George Washington didn't belong to a party. He was our only non-party president, unless you count John Tyler, who was kicked out of his party after he entered the White House. Our second president, John Adams, formed the Federalist Party. Thomas Jefferson didn't want political parties, but when he saw Adams consolidating governance, he founded the Democratic-Republican Party and salted his No. 3 administration with its members.
And keep in mind that our Capitol (the first was New York's City Hall, then the County
Building in Philadelphia, and then Washington, D.C.) was supposed to be only a temporary meeting place. The rich would come from elsewhere to briefly do the public's business. Now the rich live in D.C. on avenues called (really!) Prosperity and Executive Park, and how many more millions they acquire depends on the political party they support. Doing the public's business has become secondary to making more money as lobbyists.
The essential problem with our party system is that the manipulation that goes on in government is all about electing party and whomever is that party's candidate, good person, mediocre person or bad person.
I don't for one second believe that Gov. Lingle thinks that Duke Aiona is the best and brightest to be our next governor, but she'd have to stump for him if he's the GOP candidate in 2010. So I suspect she'll quietly encourage City Prosecutor Peter Carlisle or some other likely GOP winner to run.
You can't persuade me that party politics is about lining up behind a singular philosophy. Check the members of our Legislature. You've got Democrats with a GOP frame of mind and some very liberal Republicans. No, it's all about which party can claim numbers so its leaders can control political patronage.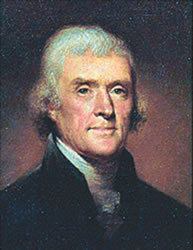 Nervous, Jefferson followed suit
Our veto-proof Democratic Legislature didn't give Lingle much that she wanted this year and won't next year, either. The Dems will want to point out in 2010 that the GOP is powerless. It is right now. It's dead.
Also, under our party system very few bills are received on their merits. Decent measures introduced by the GOP are shot down by the Democrats, just because. A GOP member of the Legislature could propose a bill guaranteeing cheap gasoline and two chickens in every household pot and it would not get to a committee for a hearing. But that's also the way it was when Gov. Bill Quinn and a compliant GOP Territorial Legislature ran Hawaii.
In his book about politics, What Happened, former White House press secretary Scott McClellan writes: "Partisans have become very sophisticated in the ways they murk it up with partial truths, political spin, misrepresentations, distortion, and an overall lack of intellectual honesty."
That says it all for me.
Speaking of parties, we need a primary to establish which Hawaiian Kingdom or Hawaiian Nation or Hawaiian Kingdom Nation represents most sovereignty-inclined Hawaiians.
The most recent claim is by Jimmy Akahi of Haiku, Maui, who has legally renamed himself Akahi Nui and says he's the King of Hawaii.
He couldn't find the throne in his two-plus hours in Iolani Palace.
Has a long criminal record. Nutcase Nui?
Most Recent Comment(s):