Kauai Food Bank Misuses $779,000

By
.(JavaScript must be enabled to view this email address)
Wednesday - August 10, 2011
|
Share

Del.icio.us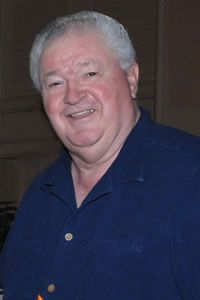 Dick Grimm. Nathalie Walker photo

.(JavaScript must be enabled to view this email address)
This Thursday, Hawaii Foodbank will have a blessing of its new Kauai warehouse in Puhi Industrial Park.
But wait, the Garden Island already has the Kauai Independent Food Bank near Nawilili Harbor, about a mile away!
Who needs two?
Therein is a story of intrigue, misspent funds, allegations of food going to unqualified people, and an acrimonious split between the statewide Hawaii Foodbank headed by president Richard Grimm and the now-independent one run by executive director Judith Lenthall.
It should interest individual, corporate and foundation donors, and even the U.S. Attorney's Office because federal monies are involved.
Until 1994, Kauai Food Bank Inc. was part of Hawaii Foodbank (HFB) under the umbrella Feeding America combine of 200plus food banks providing for the needy.
Then the Kauai group went independent but stayed under contract to the HFB until June of last year, when HFB said goodbye for good.
Why?
According to documents provided to the state and federal governments by HFB, and reviewed by MidWeek, the Kauai agency misused $779,000 in federal grant money (and thus was forced to pay it back), refused to submit to an audit and inspection in July of 2009, wrongfully distributed food to an unqualified local paddling club, was found to not be monitoring chiller temperatures properly and was distributing out-of-date foodstuffs.
Incidentally, the returned $779,000 was money that would have been spent for needy seniors on Kauai.
HFB also raised questions about the Kauai bank using grant money not to directly buy food from suppliers but through Kauai Fresh, a food business owned and operated by members of the Kauai Independent Food Bank.
In other words, a forprofit subsidiary of that food bank was using grant money to make a profit on food it sold to its owners.
Kauai Food Bank's Lenthall admitted in a 2007 filing that Kauai Fresh was marking up the food costs before selling to her food bank, but said "that is what we believed was allowed by our grant."
That led HFB's Grimm to write to his board of directors: "The upshot is that I don't trust Kauai Food Bank, its executive director (Lenthall) or its board of directors to properly and ethically operate a [contract agency] for us."
The HFB board dissolved the relationship.
So Hawaii Foodbank has opened what amounts to a competing operation on Kauai.
I asked HFB's Grimm why:
"We saw that they (the Kauai Independent Food Bank) were going in a different direction and not serving the needy of that island. We as the statewide agency of Feeding America are mandated to feed the needy on all islands," Grimm told MidWeek last Friday.
For the past year, HFB has been shipping food from Oahu to Kauai for distribution. Now it will buy and store and distribute from its Puhi facility.
So to which of the two food banks should Kauai residents and markets and foundations consider donating food and money?
"That's entirely up to them," Grimm said.
Most Recent Comment(s):