Peddlers; Big Island Space Travel

By
.(JavaScript must be enabled to view this email address)
Wednesday - September 21, 2011
|
Share

Del.icio.us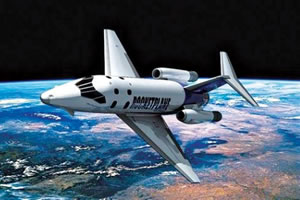 Rocketplane Global wants to launch from South Point. Rocketplane Global photo from Bob Jones
Don't you wonder why it takes an article in MidWeek to get the state to move even a little bit on no-permit peddlers on the Diamond Head summit trail?
Where are the Land & Natural Resources enforcement officers? Why did DLNR beg off the issue when I asked and say the peddlers were exercising their free speech rights?
Randall Lee Frost's "Diamond Head Preservation Society" doesn't exist. He doesn't file taxes on his "donation" income for $2 hike certificates. He claims he's unemployed but city records show he's registered two new cars. Where are the tax people?
Why don't DLNR police stand alongside Chris the T-shirt vendor and Mitch Berger the rain forest-hike vendor and tell people they accost that they have no permits and are not associated with the park? Or post a sign at the trail head saying that.
How about excise and income tax investigations?
I hope a few thousand MidWeek readers really get their dander up and tell state parks officials "enough of this scofflaw nonsense at our expense!"

One not-so-small benefit of half a century of residence here as a journalist is being able to see things citizens and lawmakers bungle because they don't employ long-term vision.
1) Sen. Donovan Dela Cruz's Act 55 created a Public Land Development Corporation to make money by leasing out public land. We will now allow a board operating under our understaffed and underfunded Department of Land & Natural Resources to determine which public lands can be used for moneymaking purposes. Act 55 surpasses all public land laws and master plans. Yep, that board could OK an amusement park in Diamond Head crater. Or the one Henry J. Kaiser originally wanted to build on Magic Island.
I note from the roll call record that Sen. Les Ihara (D-9th District) was the only "no" vote on Act 55.
Remember when our Legislature voted for hotels at Magic Island? Gov. John Burns killed that one, but allowed Salt Lake to be filled in for houses.
And don't laugh and say, "Hey, they'd never misuse public lands." I found this April 1988 document in the Legislative Reference Bureau files:
This report has been prepared in response to Senate Resolution No. 79, Senate Draft 2, adopted during the 1987 Regular Session of the Hawaii State Legislature. The focal concern of the resolution is the feasibility of increasing public use and access of Leahi through the development of a golf facility in the Diamond Head Crater.
2) Big Islanders turned down a proposal to build a satellite-launch facility and a space training academy at South Point. Also, Rocketplane Global had a plan to use Palima or Kahilipali for a commercial airport to take space tourists on sub-orbital rides.
We had an airfield there during World War II, a space tracking station in 1964-65, and an anti-bomber, missile-launching site during the Cold War.
But a vocal minority carried the day even though we'd spent $6 million on feasibility and environmental studies and a consultant firm said South Point was the perfect satellite-launch place.
Most Recent Comment(s):